Lithuania has once again been scolded for the fact that its military budget, in percentage terms, is one of the poorest among all the countries of the North Atlantic Alliance. If you believe the official statistics, Vilnius spends about 1,1% of GDP on the defense industry, and the "standard" of NATO - 2% of GDP. It turns out that Lithuania is being called on to increase military spending almost doubled in order to meet the "standards".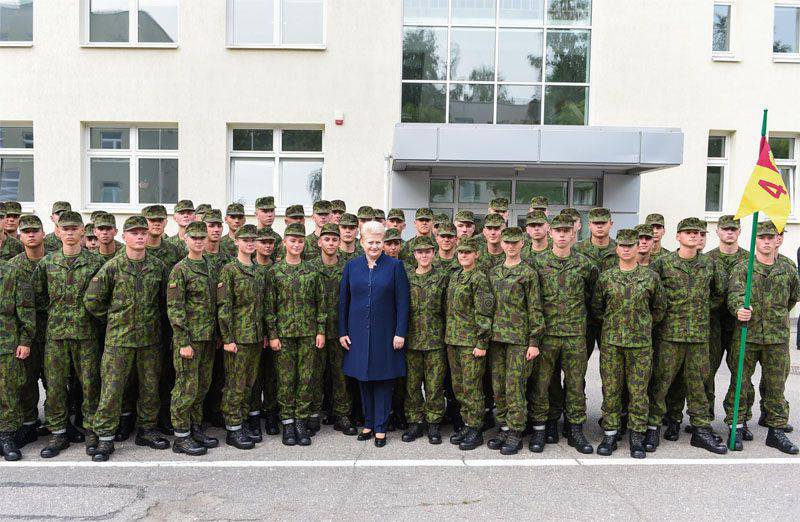 Under the visor again had to take the President of Lithuania Dale Grybauskaite. She announced that Lithuania would do its utmost to increase state expenditures for the country's military needs to 2% of GDP by 2018. Earlier, the same Grybauskaite declared that Lithuania could achieve a two-percent "standard" of NATO in Lithuania not earlier than 2020 of the year. Now, as you can see, the plans are shifted by a couple of years, as Grybauskaite is trying not to fall into disfavor of the NATO elite.
Grybauskaite announced plans to reach a two-percent plan during a meeting with NATO Secretary General Jens Stoltenberg, who opened one of the new NATO centers in Lithuania.
Grybauskaite writes in
Facebook
:
Together with NATO Secretary General Jens Stoltenberg, they opened a NATO office in Vilnius. Its creation is another proof that the alliance is taking all measures for the defense of Lithuania and the security of our people.