NATO's new headquarters (reference points) in Eastern Europe, where 40 military personnel will be deployed, are designed to plan and coordinate rapid-response force exercises, reports
Look
with reference to Deutsche Welle.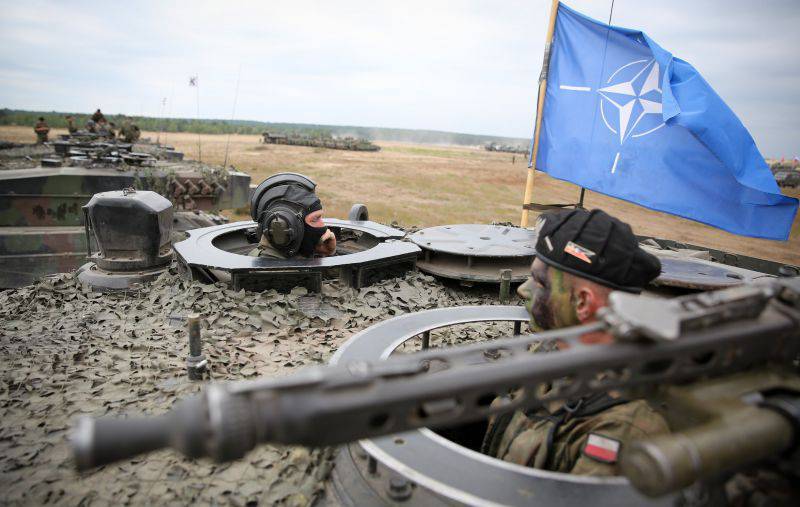 "The opening of new headquarters is scheduled for the NATO summit in July next year. It is assumed that by this time all six reference points will already be put on full alert, "- said the representative of the alliance.
According to him, "half of the 40 military personnel who will be deployed in each new headquarters will be made up of representatives of the army of the corresponding state - Bulgaria, Latvia, Lithuania, Poland, Romania and Estonia."
The representative of the alliance noted that the organization of the headquarters, among other things, would send "an unambiguous signal to Russian President Vladimir Putin that in the post-Soviet Baltic countries they are afraid of Moscow's attempts to extend its influence to their territory."
However, according to Russian political analyst Yevgeny Krutikov, "headquarters cannot render any practical influence on the potential theater of military operations of this kind."
"These are not even the headquarters, but, to put it mildly, telephone switches in half with a group of translators who must clearly and quickly convey to two Latvian
tanks
"run up" command, "the expert writes.
"This kind of steps, like the creation of headquarters, is an imitation measure rooted in
history
cold war. Then the USA gradually increased the European grouping of their forces in response to the creation of the USSR grouping in the GDR, Czechoslovakia, Poland and Hungary. Now the creation of headquarters has an exclusively propagandistic character, "Krutikov believes.
"The trouble is that in the Baltic capitals they sincerely believe that 20 officers with mobile phones are a protective measure. There is no practical benefit from these "call centers", but there is quite a lot of public relations at the local level, "he adds.
"In general, in the actions of the United States and NATO as a whole with regard to the Baltic states there are too many frankly colonial reactions with notorious beads in their hands. Placement of headquarters is another proof of this. The Baltic political elite are already at the paranoid level busy talking about the "Russian threat", and the headquarters for them is about like an injection of aminazin. It is unlikely that Brussels and Washington look at the world equally inadequately, after all, military professionals should understand that all this is not even half-measures in strengthening the region's defenses against hypothetical threats, but exhausting into emptiness, "the political scientist concludes.