The work on cleaning up the technological waste accumulated over the years on the islands of the Arctic sector of Russia is in full swing. Deputy Minister of Defense Dmitry Bulgakov says that large-scale work is being done on Novaya Zemlya and on Wrangel Island. Cleaning the island boiler room from garbage, according to the deputy minister, has already been completed.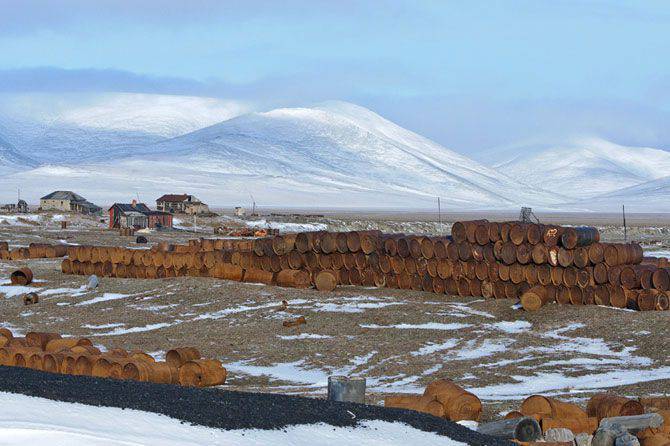 The Ministry of Defense reports that about 170 military personnel and several dozen units of special equipment are used for sanitary purposes. The greatest difficulty in the recycling process is caused by rusted fuel barrels that have remained on the Arctic islands since Soviet times. At the same time, the fuel, if it remains in the barrels, is drained into special tanks, and the barrels themselves are compressed with a press before loading onto the ship to save space during transportation.
About 3 thousand tons of scrap metal was shipped to Arkhangelsk, of which about a thousand tons were transported by the ship "Yuri Arshinevsky". Reports about it
"Russian newspaper"
.
Recall that the Ministry of Defense is implementing a program to restore the infrastructure in a number of Arctic territories. A new military camp has been created on the New Siberian Islands. New objects are being built on Wrangel Island, Cape Schmidt, on the Novaya Zemlya archipelago, etc. The work is carried out in compliance with environmental standards.