Yemen's Foreign Minister, Riyadh Yasin, announced that Saudi Arabia and the United Arab Emirates had deployed troops into Yemen and launched a ground military operation. Before that, it must be recalled that the Saudis and representatives of the United Arab Emirates struck air strikes on Yemeni territory.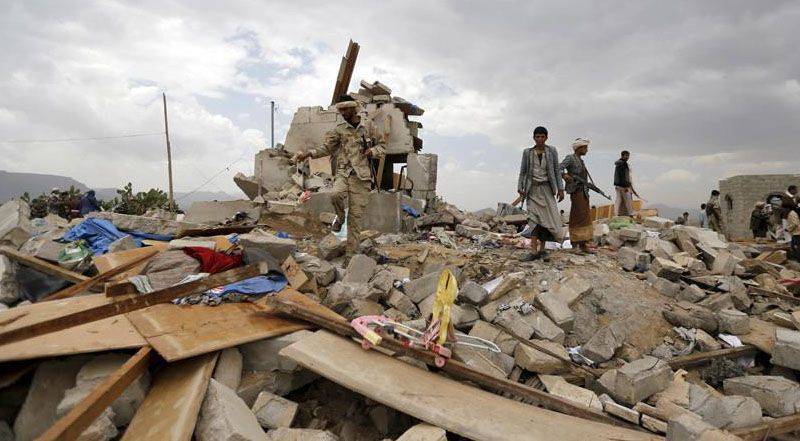 The Yemeni Interior Ministry announced that the ground operation of the "Allies" would allow "very soon to clear Yemen from the Hussites."
For reference: Hussites are called representatives of the group, which at one time created Hussein al-Husi. He is also the founder of the groups Al-Shabab al-Mumin and Ansar Allah. In the middle of 90-x was elected a deputy from one of the Yemeni districts. In 2004, al-Husi was killed. At the moment, the Hussites control several provinces of the country. In a number of other provinces of Yemen, al-Qaida dominates, against which no military operations are conducted ...
Arabic-language media report that before the start of the land operation was involved
aviation
"Coalitions." As a result of missile and bomb attacks, about 30 people died, most of whom were women and children.
Information Agency
Sputnik
on the eve reported that while the troops of Saudi Arabia and the UAE can not boast of major successes in Yemen. Moreover, the Hussites succeeded in destroying several sabotage and reconnaissance groups in several kilometers from Sanaa. Fierce fighting goes on in Yemeni province of Marib.
It should be noted that the invasion of the troops of the United Arab Emirates and Saudi Arabia in Yemen took place without any discussion of this step in the UN Security Council. At the same time, no words of criticism addressed to the governments of the UAE and the SA were heard from the rostrum of the US State Department, and no sanctions were imposed on Riyadh. Yet another proof that the West remembers international law only when it affects its interests, and not from a favorable side.