On December 10 scheduled tour of the Alexandrov Song and Dance Ensemble in Estonia. And the Estonian authorities have decided to politicize even the tour of the famous Russian artistic collective throughout the world. Thus, the Deputy Chancellor of the Estonian Ministry of the Interior Erkki Coort said that in Tallinn, they will begin to study the repertoire of the Russian ensemble and "formulate an opinion on this issue."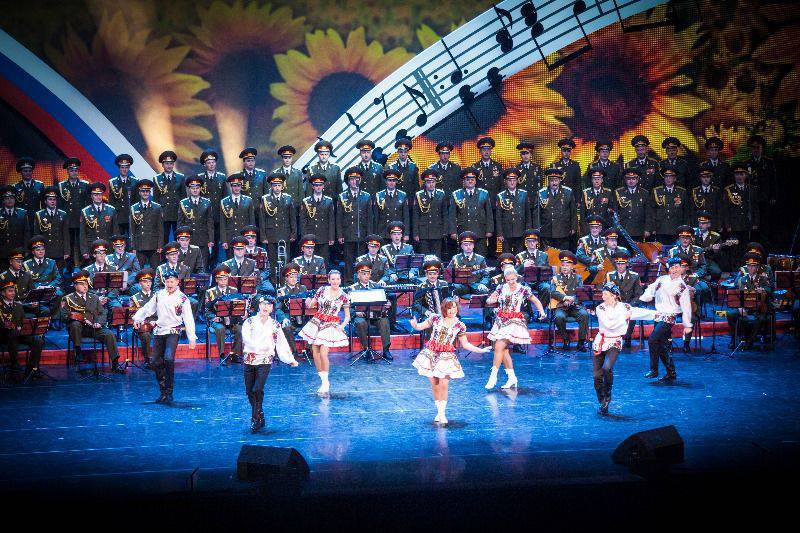 The reason for the reaction of the Ministry of Internal Affairs is that the representative of the Estonian nationalist movement with a far from Estonian name, Sergei Metlev, scored the alarm about the tours of the Russian creative team. According to Metlev, it is necessary to prohibit representatives of the Alexandrov ensemble from entering Estonia, citing the fact that the repertoire of the ensemble "threatens the national security of Estonia."
The representative of the Ministry of Interior Coort, continuing the topic, stated literally the following (quote
"Rossiyskaya Gazeta"
):
Estonia as a strong country is not intimidating with songs and dances. Estonian state will formulate its opinion on this issue.
For reference: the Alexander Alexandrov Song and Dance Ensemble was founded in 1928 year. The main direction of creativity: military songs, performance of works of Soviet authors, folk dances. In 1979, the team received the honorary title "Academic". Over the years of its existence, the ensemble gave concerts all over the world, including such countries as France, the USA, Japan, Italy, etc. The ensemble is the largest artistic group of the Russian Federation.
Apparently, in Estonia, certain people believe that the number and training of the collective of the Russian artistic ensemble somehow hints at the inferiority of the Estonian army. If not, then what do Estonian nationalists and officials see as a threat? ..