For the first time, the medical detachment of the special mission of the Supreme Military District will deploy a mobile pneumoframe hospital for military service for the first time.
RIA News
message of the representative of the district Alexander Gordeev.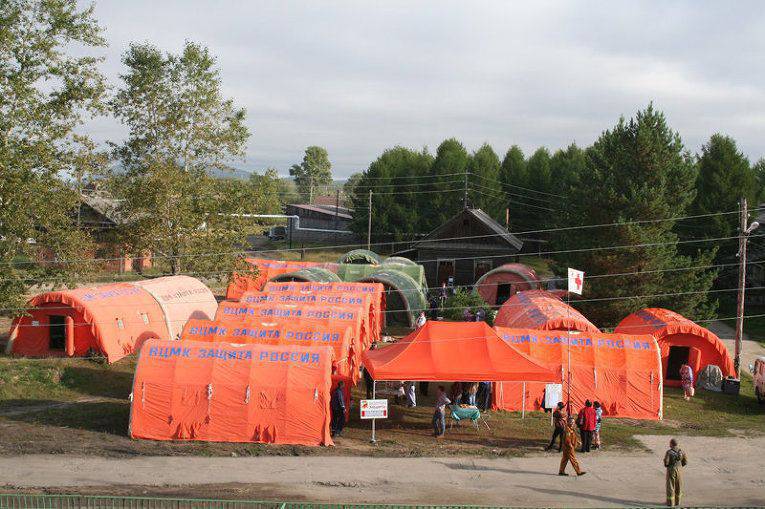 According to the officer, "the pneumoframe hospital consists of 89 modules, which form the emergency department, the resuscitation and therapy department, the surgical and hospital department, laboratories, various infectious departments and isolators for patients, as well as the modules of the medical supply and life support of the hospital". Mobile health facility is designed to receive a hundred people.
"For the first time, the medical division of the special purpose unit will conduct an indicative special tactical research exercise on the deployment of the hospital. The exercise will take place near the village of Vyatka of the Khabarovsk Territory. More than 200 specialists from the medical detachment, employees of the district military clinical hospital from Khabarovsk and the military hospital from Chita will take part in it, "said Gordeyev.
The representative of the district noted that the main goal of the exercise is the approbation of the hospital. "According to the legend of the exercise, doctors will arrive in the area where the emergency occurred. Within a few hours, they should deploy and prepare a mobile hospital for work, "he said.
The exercise will last 5 days from 7 to September 11.