Deputy Director General of the Uralvagonzavod Research and Production Corporation Alexei Zharich said that American and British, as well as some French companies, had refused to attend the International Exhibition of Arms, Military Equipment and Ammunition Russia Arms Expo - 2015 (RAE-2015), which will be held in Nizhny Tagil, in connection with the anti-Russian sanctions.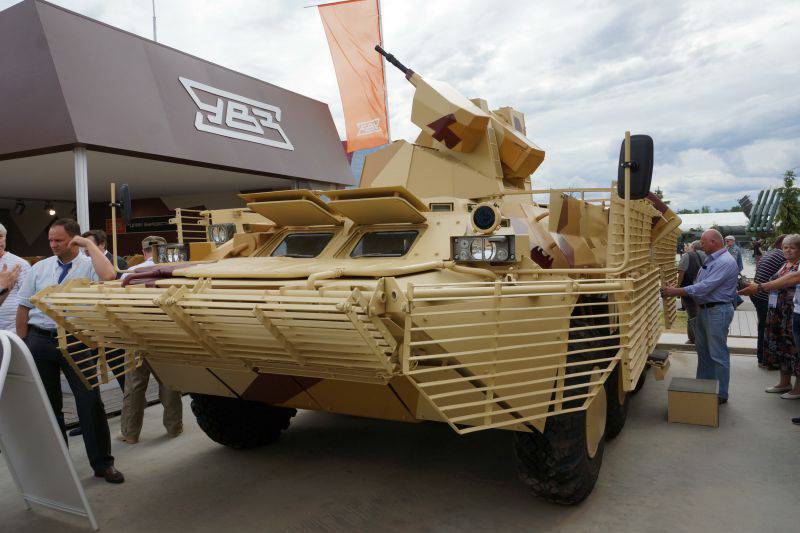 "Of course, there would be more of them (participants) if there were no sanctions, because they are forbidden to participate. And since our partners still in 2013, we have reserved all sites. And they are now refusing this, despite their desire. They are afraid of claims from the leadership of their countries. They are not recommended - they don't go, "RIA quotes him.
"News"
.
Zharich said that the exhibition "should have been Americans" and the British.
"There should be a lot of Americans, and they all refused. Although the American delegation is going to be a military attache and so on. It is clear that they will. But there will be no participants. There were a lot of French in 2013 too. Safran brought his car, someone else. They also refused. But a few French companies remained. These are mainly North Americans and Europeans, "he added.
However, according to the deputy general director, in any case, representatives of more than 50 states will visit the exhibition. In particular, Arab countries showed great interest in the event.
"In connection with the activation of ISIL, all countries where ISIL is operating have become very tense and have strengthened their arms purchases. Many of them come to us for the first time and see our equipment, other Russian manufacturers, because the situation is very serious: in five years ISIS has progressed very much, "noted Zharich.
The list of exhibitors will be about 10 states, in particular, Italian, Turkish, French and South Korean companies are going to show their exhibits.
In addition, 720 journalists, including 100 foreign, filed applications for registration.
"This is simply unprecedented!", - said the deputy general director.