Chinese President Xi Jinping declared during the military parade in honor of the 70 anniversary of the victory of the Chinese people in the war of resistance to Japan and the end of the Second World War that the number of personnel of the armed forces of the PRC will be reduced by 300 thousand people.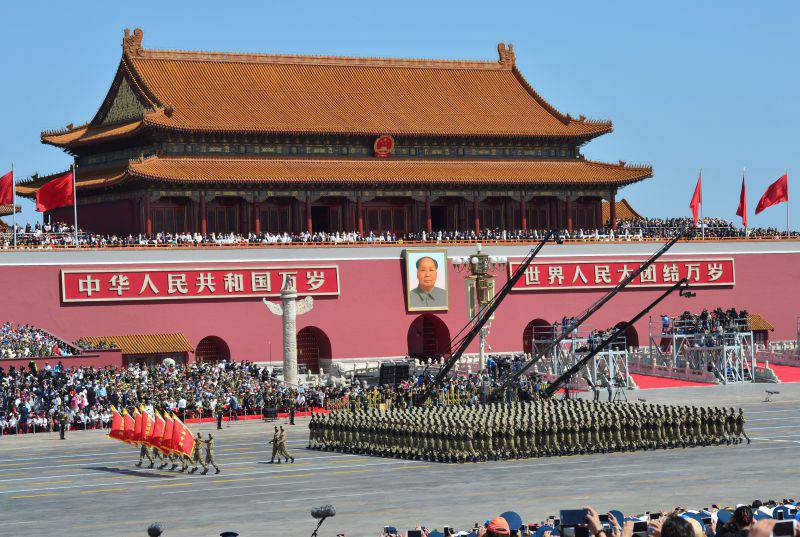 "China will reduce the number of its army on 300 thousand people," - the newspaper quotes him
"Sight"
.
Jinping noted that the PRC is committed to peace and adheres to a strategy of peaceful development.
"China will never seek hegemony and expand," he stressed.
At the moment, the People's Liberation Army (PLA) of China is the largest in the world: according to various estimates, about 2.3 million people serve in it.
In the course of his speech, the PRC Chairman appealed to all countries to draw lessons.
stories
and build relationships based on the principles of mutual respect, cooperation and common benefit.
"The world is still very restless. The danger of war as if the sword of Damocles still hangs over the head of humanity. In this regard, it is necessary to draw lessons from history, with all determination to protect world peace, "he said.
According to the PRC leader, only equality, mutual respect, common prosperity and peaceful development guarantee the only right path.
"The countries of the whole world should jointly protect the international order and the world structure based on the goals and principles of the UN Charter, build a new type of international relations in the spirit of cooperation and common gain," he stressed.
It is worth noting that 12, thousands of servicemen, about a thousand of whom are representatives of foreign countries, as well as 500 units of military equipment and more than 200 aircraft participate in the military parade on Beijing's Tiananmen Square.