Petro Poroshenko announced that the president of Ukraine to be "very difficult and dangerous." Moreover, according to Poroshenko, it is much more difficult to be president of Ukraine today than to be president of any other country in the world. These "wonderful" words Poroshenko expressed in an interview with the TV channel
Sky News
(transfer
RIA News
):
It is very difficult and dangerous to be the president of this country (Ukraine - note "IN"). If you are not sure of your victory as regards the reforms you are pursuing, the changes you are implementing, then it would be impossible to continue. Maybe now the president of Ukraine is the most difficult post among all the presidents of the world. It is not easy to be the leader of a country that is targeted by Russian aggression.

But if Poroshenko complains about difficulties, then he always has a way out - to flee the country until the radicals threw a grenade into his window ...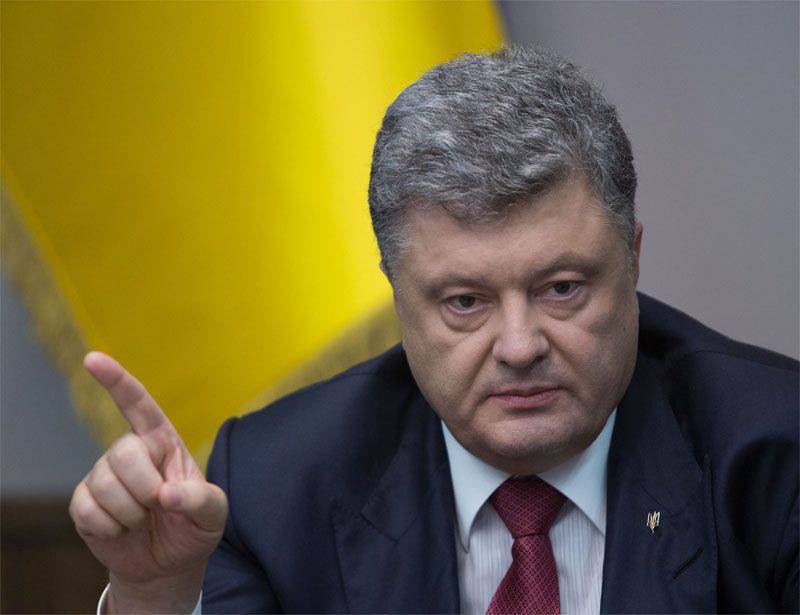 Poroshenko told Western journalists that "proud to be the leader of the Ukrainian people." At the same time, Poroshenko did not mention that he, as a "leader," the percentage of support from the Ukrainians dropped below 11%, updating the new anti-record. And people who consider Poroshenko's reforms correct and timely, and at all 3 percent.
Poroshenko commented on the 31 August event near the walls of the VRU building. According to the Ukrainian president, "all this is the fruit of destabilization, which Russia deals with Ukraine". In general, another attempt to "prove" that all the troubles of Ukraine solely because of Russia, and the policy of the Ukrainian authorities to this "has no relation" ...