The American senator - one of the "best friends of Russia" - John McCain said that the US president should immediately attend to the "problems" of the Arctic. According to McCain, the Russian icebreaking fleet and infrastructure of the Russian Federation in the Arctic region are a threat to the "values" of the United States. In his article on the pages
Wall Street Journal
Republican senator writes:
The threat is a combat-ready Russian state with its inherent aggression, hostile interests, neglecting our values ​​and challenging the international order that the leaders of both parties in the United States have supported for seventy years.
Is the "international order" not the one whose chief purpose is to "establish" that the States have appointed themselves? ..
Leaders of "both parties"? That is, McCain explicitly states that all other parties in the United States (and there are more than two such parties registered), the path to power is reliably blocked by American "democracy" ...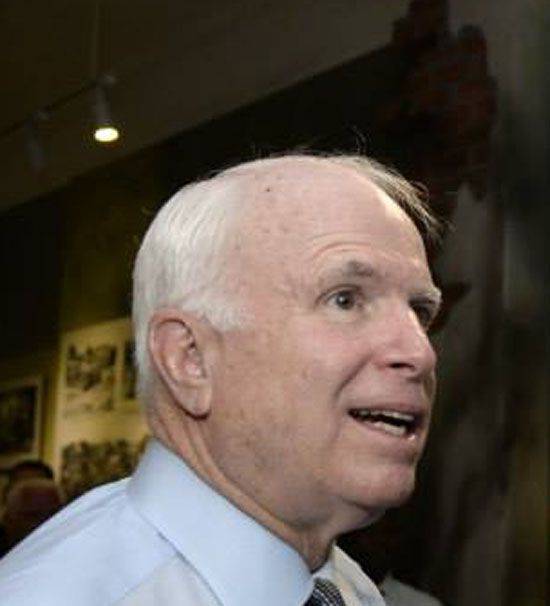 McCain continues:
Russia is preparing to establish control over the sea routes through the Arctic Ocean. But what is the US response? It is too vague, as well as on the actions of China in the South China Sea. Any actions of Russia that impede movement in the Arctic may threaten peace in the Atlantic and relations between the United States and our allies and trading partners in Europe.
McCain said that Russia has 27 icebreakers, and the US has only two, one of which is under repair.
According to the US senator, while Obama was arguing in Alaska about the problems of climate, Russia continued to strengthen in the Arctic.