First Deputy Foreign Minister of Georgia David Dondua expressed displeasure at the fact that "the world is paying less attention to the problem of the territorial integrity of Georgia". According to Dondua, the whole point is that the Ukrainian issue is dominant today, and therefore the "problems of the occupied territories" are not taken into account abroad. Recall that "occupied territories" in Tbilisi are Abkhazia and South Ossetia.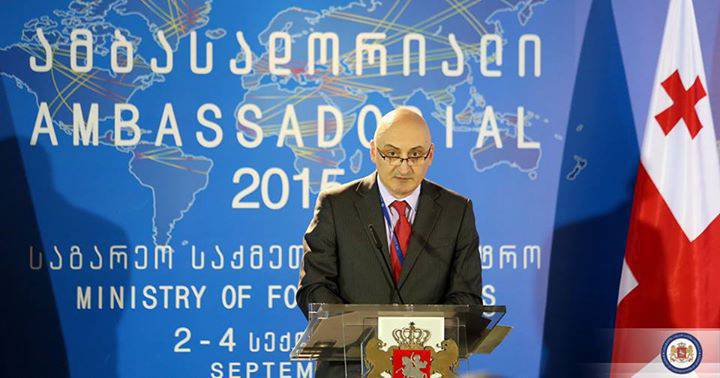 Georgian media reported that Dondua declared its readiness to "apply all measures to ensure that the problem of creeping annexation" remains on the agenda of the "international community".
According to Mr. Dondua, official Tbilisi will take steps to ensure that the countries of the world do not recognize the independence of the "occupied territories" (Abkhazia and South Ossetia).
Against this background, Georgia itself has finally turned into a really occupied territory. A few days ago, a NATO training center was opened in the country. The Foreign Ministry called such a move another NATO provocation at the borders of the Russian Federation.