Vice-President of Afghanistan Abdul-Rashid Dostum asked Moscow for military assistance in the fight against the so-called "Islamic state", whose influence (IG) in Afghanistan is increasing. It is reported by the news agency
Pajhwok
.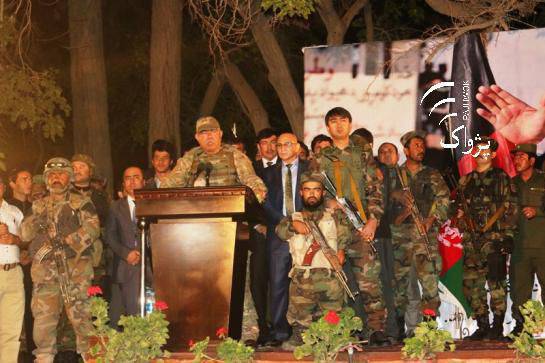 Dostum told the Afghan media that he became aware of the plans of the IS militants to conduct a series of terrorist acts in Afghanistan, as well as in one of the countries of Central Asia and even in the Russian Federation.
General Abdul-Rashid Dostum:
Russia should be aware of the threat from the "Islamic State" and could provide military aircraft, helicopters and
weapon
.
According to the vice-president of Afghanistan, the Russian weapons would help the Afghan army to resist the IS militants, since the Afghan soldiers "are well versed in Russian-made weapons."
Dostum said that he had recently visited the northern regions of Afghanistan, where the militant activity of various groups, including the IG, had recently been noted. If we believe Dostum, the Afghan army cleared the provinces of Faryab and Sari-Pul from militants, among which (again, according to Dostum) were ethnic Uzbeks and Chechens. The leaders of two gangs - Sheikh Maulana and Kari Zabiullah were destroyed during the operation.
For reference: Abdul-Rashid Dostum studied in the USSR. He worked in the state security bodies of the government of Afghanistan, loyal to Moscow. After the withdrawal of the Soviet contingent supported the pro-Soviet government of Afghanistan, headed by Mohammad Najibullah. In the 90-ies Dostum participated in operations against the Taliban. At the time of his presidency, Hamid Karzai served as Deputy Minister of Defense of Afghanistan. Dostum perfectly speaks Russian and in Afghanistan is considered a pro-Russian politician.