In the UK, presented the design of the warship of the future, called "Dreadnought 2050", reports
Look
with reference to the Telegraph newspaper.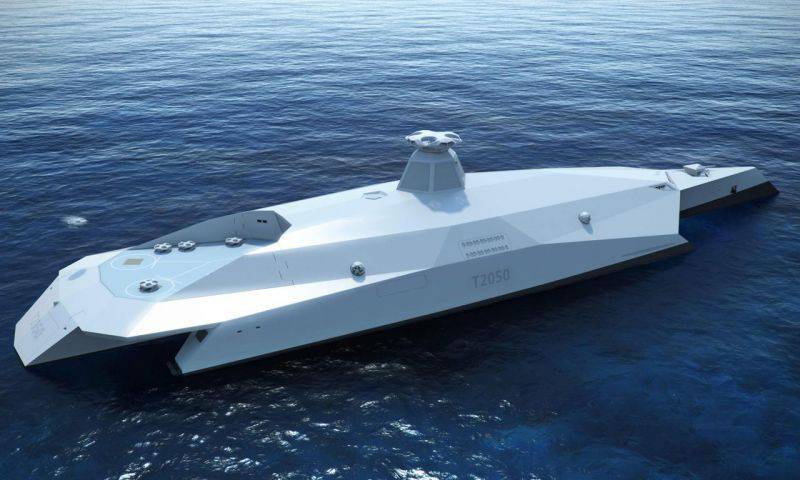 "Outside the body is supposed to cover with graphene, which will reduce drag and thereby increase the speed and reduce fuel consumption," - the newspaper writes.
According to the developers, the ship will be equipped with "ballast tanks, which, being filled, will lower the ship into the water, which will make it a less visible target for the enemy."
There is no complete clarity with the power plant yet - it will be nuclear or turbine.
As for weapons. "It is proposed to arm dreadnoughts with an electromagnetic gun capable of launching projectiles at a distance comparable to what cruise missiles are now able to overcome; hypersonic rockets flying at speeds above 5 Mach; torpedoes that can reach speeds in 300 nodes due to the fact that they will move in a bubble of gas that will reduce friction; lasers to hit air targets, "the newspaper said, referring to the developers.
According to the engineers, the command post will be equipped with a holographic volume map.
In addition, the developers promise that due to advanced technologies, the crew size will be sharply reduced - from standard for modern ships 200 people to 50.