The President of Ukraine decided to publish a Facebook note on the 70 anniversary of the end of the Second World War. It did not go without another lunge at Russia, which Poroshenko like a parrot — several times a day, as soon as the owner removes an opaque fabric from his cage — calls him an "aggressor", obviously playing for the general public. On his page on the social network Poroshenko posted a post of the following nature:
The Second World War is not only a deep unhealed wound of human civilization. This is a hard lesson, the conclusions of which, unfortunately, are not made by all.

Today, celebrating the 70 anniversary of the end of the Second World War and (paying) tribute to the tens of millions of dead, we appeal to all the peoples of the free world with a united front to resolutely oppose the Russian aggressor, which began an undeclared "hybrid" war against sovereign Ukraine.

I am convinced that the indomitable spirit and desire of the Ukrainian people to build an independent European state, the solidarity of the peoples of the world in resisting aggression will lead to the restoration of peace and ensure the development of Ukraine.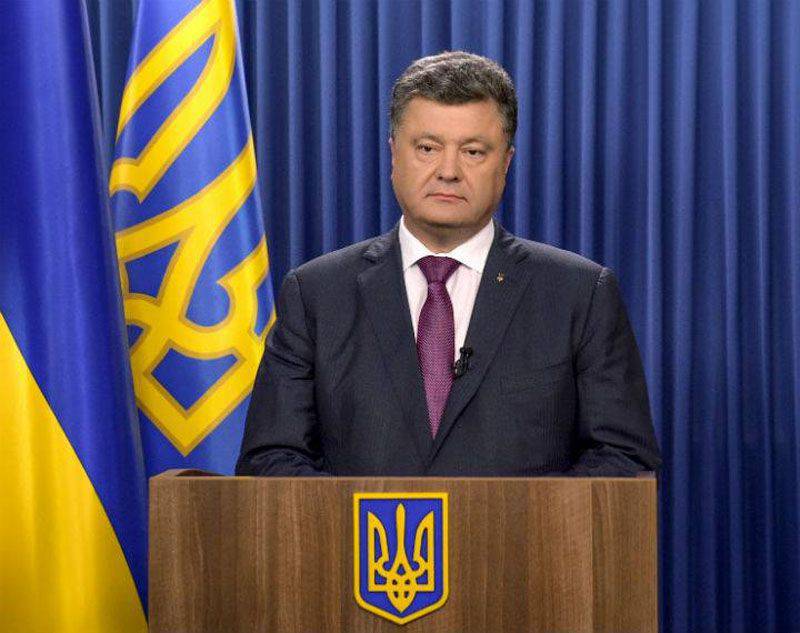 Analyzing the text, we can come to the conclusion that Poroshenko in this text mercilessly exploits the term "peace". A person who supports a bloody fratricidal war in his country is trying to talk about the world, hiding behind slogans about the desire to build a European state ...