Roscosmos will not create an interorbital tug with a nuclear electromotive installation. In the text of the draft space program, it is mentioned only in the context of the scientific and technical reserve for promising spacecraft, reports
Lenta.ru report
.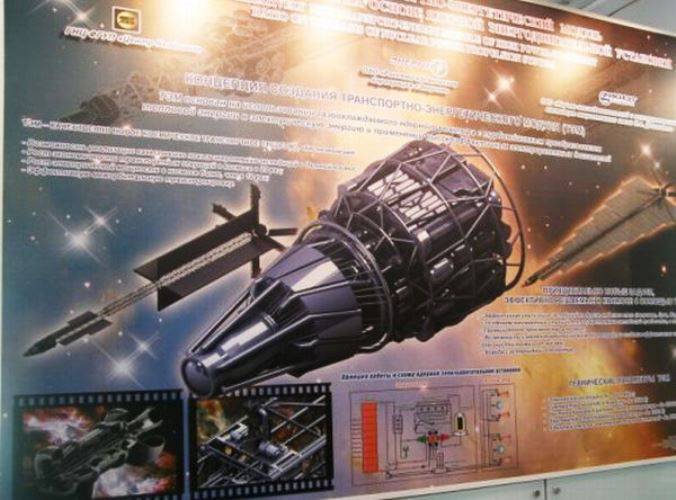 Previously, with the help of an engine with a nuclear reactor, Roscosmos planned to make manned flights to the moon after 2030. In 2012, the idea was supported by the then head of the agency, Vladimir Popovkin.
"At present, astronauts will be sent to a natural satellite of the Earth not earlier than 2035 of the year with the help of an oxygen-hydrogen inter-orbital tug MOB-KVTK, which allows a cargo weighing up to 38 tons to be removed from near-Earth orbit to the Moon," the publication notes.
Nuclear engines, if they find their use, are supposed to be used for more distant flights, for example, to Mars.
The project entitled "Creating a transport and energy module based on a megawatt-class nuclear power plant" was approved by the president's commission at 2010. The engine was assigned to Keldysh Center and the RSC Energia was assigned to the vehicle. The project was allocated 17 billion rubles.
In Roskosmos they do not comment on the situation, and in the "Keldysh Center" they say that they continue to work in accordance with their previous commitments.
According to a competent source, work on a nuclear installation can be "transferred to a closed (military) part of the Federal space program."