Tomorrow in the Lviv Regional Administrative Court a meeting will be held on the suit of a local resident Svyatoslav Litynsky to the Minister of Internal Affairs of Ukraine Arsen Avakov. The essence of the claims in the fact that Avakov made an official statement in Russian, which is not in Ukraine state. Lytynsky declares that he did not understand the essence of what Avakov said and now requires a written translation of the speech of the state official into the Ukrainian language. About this Litinsky reports on his page in
Facebook
:
The trial against Arsen Avakov will be held on Thursday 03.09.2015 in Lviv.
Our requirement:
Oblige the Ministry of Internal Affairs to provide (Lytynsky) an authentic translation into the state language of the speech of the Minister of the Interior. (...)

Thursday at 10 h. If a journalist, then let me know - I will prepare a petition for you to participate in the meeting.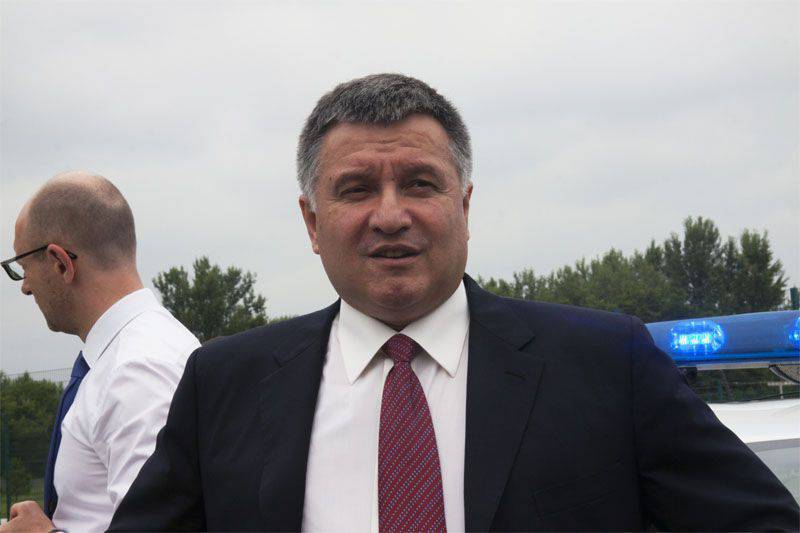 A few months ago, Lytynsky became the first citizen of Ukraine, who in a court of law obtained the withdrawal of a Russian-language page from his passport.
As you know, Arsen Avakov, being a government official in Ukraine for more than a year and a half, is in no hurry to study the Ukrainian language and use it not only in everyday speech, but also in the course of official statements. This, apparently, causes a storm of indignation among those who call themselves Ukrainian patriots.
If the judges in Lviv take the side of Lytynsky, then soon the most diverse ministries and departments will have to provide this Mr. with translations of official speeches from many ministers of the Ukrainian Cabinet, including Abromavicius and Kvitashvili ...