On the eve of the United States Permanent Representative to the UN Security Council Samantha Power presented a list of two dozen women, the campaign "for the release of" which begins the US administration. As it turned out, the list also includes such a person as Nadezhda Savchenko, who in Russia is accused of involvement in the murder of the All-Russian State Television and Radio Broadcasting Company journalists. The list includes those detained or imprisoned women whose rights, according to the White House, are violated.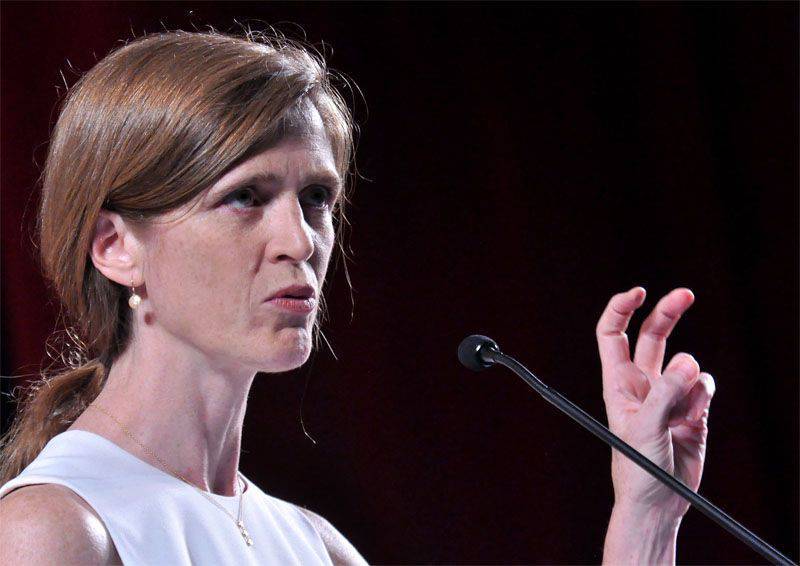 So, the list includes Leyla Yunus, who in Azerbaijan was sentenced to 8,5 imprisonment years for fraud and tax evasion. The US State Department claims that the court's decision was made "without foundation." Such attention of the American administration to Mrs. Yunus and others like her was shown in connection with the fact that Yunus called herself a human rights activist and was also distinguished by systematic criticism of the Azerbaijani authorities.
In addition to Leyla Yunus, the list submitted by Power also includes another Azerbaijani "human rights activist", she is a journalist, Khadija Ismailova, sentenced by Azerbaijani court to 7,5 years for illegal business activities, fraud and tax evasion. Ms. Ismailova's journalistic materials seemed to be very popular with Washington, and therefore so much attention was paid to her by Samantha Power.
United States Representative to the UN Security Council quotes
RIA News
:
We have not forgotten about you, we will continue to put pressure on your governments so that you will be released.
Pressure on foreign governments is further proof that the United States is trying to exploit its "exclusivity."