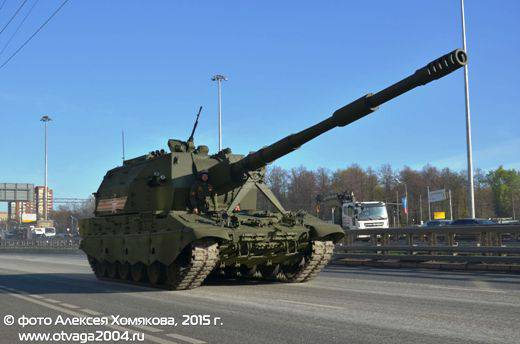 The 2 С3 Acacia self-propelled artillery mounts have already been in service with the Soviet and then the Russian army for 44. They will be the first to replace the new super coalition "SV Coalition" 2С35. The most recent retired will be upgraded SAU 2С3М2, which in terms of their combat intelligence can compete with many foreign systems.
Externally updated "Acacia" looks almost the same as its older versions. This is all the same 152-mm howitzer 2А33М, the range of which with a conventional high-explosive fragmentation projectile reaches 17,4 km, and active-reactive ammunition - up to 20,5 km. Ammunition - 46 shots.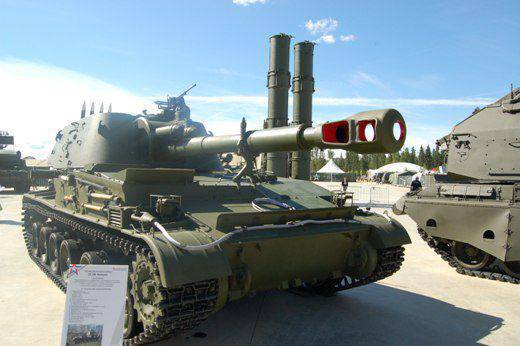 The rate of fire is up to 4 shots per minute. Reservations - up to 30 mm. Engine power - 520 HP Maximum speed - up to 60 km / h. Power reserve - up to 500 km. Its weight is 27,5 tons. Crew: 4 man.
The difference is in the well-developed "intellect" hidden inside the car.
These peculiar "electronic brains" self-propelled guns were called ASUNO-automated guidance and fire control system.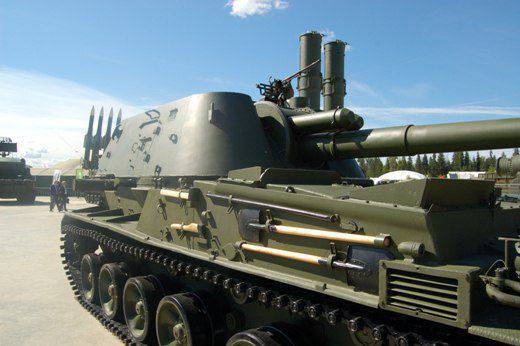 This system, equipped with a digital ballistic computer, provides unprecedented automatic guidance at any time of the day. It enables the processing and storage of information on 10 fire missions, as well as the transfer of reports to the control machine. There is a modern satellite navigation system. The presence of a special antenna in the back of the tower indicates its presence.
Machines can be arbitrarily dispersed in the firing position, which significantly removes the risk of injury. ASUNO devices are available both from the vehicle commander, the gunner and the loader.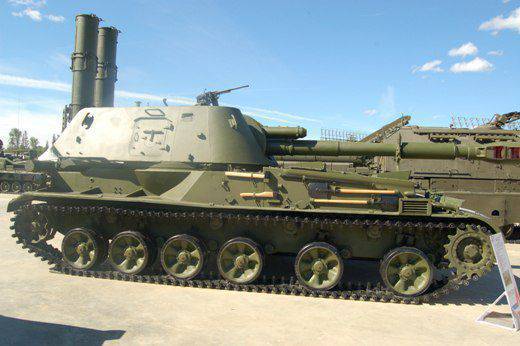 Due to the presence of ASUNO, the old woman "Acacia" got a second life. With its help, the self-propelled gun not only surpasses, as they say, "on the head" similar machines that are in the armies of the countries of the former post-Soviet space, but can argue on a number of characteristics even with modern NATO ACS.