The threat of Yatsenyuk not to give up Russia's debt will surely make potential lenders think: is it worth taking Ukraine seriously? This writes the Polish edition of Obserwator Polityczny.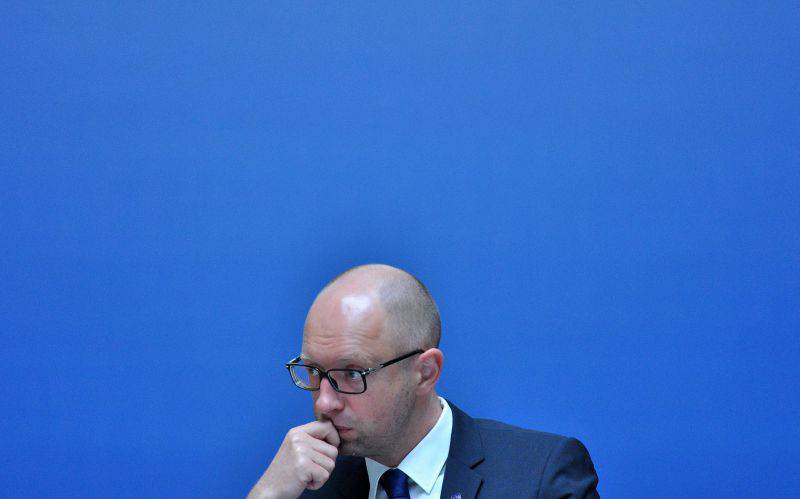 "One of the last speeches of the Prime Minister of Ukraine Arseniy Yatsenyuk about the Russian Federation is not only a veiled threat, but above all evidence that the more oligarchs in power, the further Ukraine is from civilization",
quotes newspaper edition
Look
.
Kiev has achieved a reduction in debt obligations from the majority of foreign creditors with the exception of the Russian Federation. The publication emphasizes that the creditor has the right to release the debtor from the payment of money - this is normal. But it is absolutely abnormal when the debtor "releases" the lender from the money.
"We are talking about a certain civilized standard that underlies any legislation of Western and related civilizations," writes the publication.
"Prime Minister Yatsenyuk not only demanded a reduction in the amount of Ukrainian debt, but also stated that in case of refusal, money should be collected from the former President Viktor Yanukovych, who was illegally expelled from the country, during whose reign this debt appeared," Obserwator Polityczny said.
"It does not matter whether Prime Minister Yatsenyuk joked or not. Anyone who once gave Ukraine any money has a new food for thought, and those who would potentially like to lend, already know that it is better to wait and see how events will develop. Moreover, the same is true for investors. How can you be serious about this country, the prime minister of which casts doubt on the decision of the legitimate president and does not want to pay off the debt? ", The newspaper writes.
Today Yatsenyuk does not recognize Yanukovych's decisions, and tomorrow there will be someone third who questions the actions of Yatsenyuk himself.
"Simply put, this means that the Prime Minister of Ukraine questions the continuity of Ukrainian statehood!" After all, even Lenin recognized the debts of the tsar, and Boris Yeltsin recognized the debts of the USSR! A theoretically democratic and independent Ukraine does not recognize its
historical
debt? "- the author resents.
In his opinion, the prime minister can now be calm: "there will be no collapse on the Kiev stock exchange, and the hryvnia will not fall, because there is nowhere else to fall."
But "Russia, probably, will never receive all the money that Ukraine has lent," the publication states.
"It's a pity, it's a pity that the Ukrainian oligarchs harm Ukraine so much and spoil the opinion of it in the world. Who would like to keep money in a bank in a country whose prime minister mocks a lender? ", Concludes Obserwator Polityczny.