The Cabinet of Ministers of Ukraine, which does not care about the recovery of the Ukrainian economy, continues to attempt to divert the attention of ordinary citizens from the pressing problems in the country. So, the government of Yatsenyuk discovered another agreement between Ukraine and Russia, which has not yet been denounced. This agreement on industrial and scientific and technical cooperation. In fact, what kind of agreement can we talk about, if in Ukraine the government has already managed to do everything so that there is no production or science left ...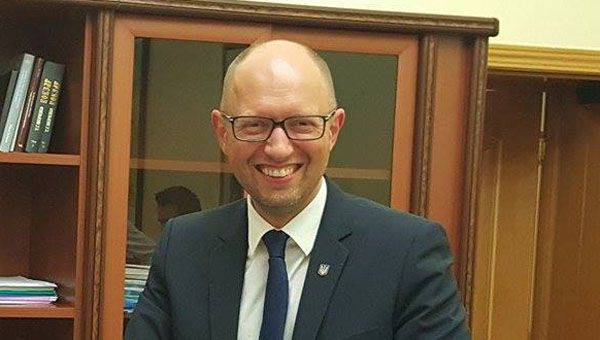 RIA News
cites statements of the Cabinet headed by Yatsenyuk:
To terminate the agreement between the Government of Ukraine and the Government of the Russian Federation on production and scientific-technical cooperation of defense industry enterprises, which was concluded on November 18 on November 13, in Moscow.
It is reported that the main foreign policy department of Ukraine was instructed to send a notification of the denunciation of the agreement to Moscow.
At the same time, Yatsenyuk declares that Ukraine cannot be a non-aligned state and must continue the process of integration with NATO. On this occasion, he writes on Facebook the following:
A geostrategic mistake, I would even call it a crime, was the adoption by the then parliament of 2010 of the decision to introduce the so-called non-aligned status of Ukraine. Indefinite statuses and the absence of a specific protection system led to the fact that Russia violated all international agreements and the UN Charter and carried out military intervention against Ukraine.
Our goal is to acquire membership in the North Atlantic Alliance. In order for the Armed Forces of Ukraine to become part of one of the largest global security systems, the Armed Forces of Ukraine must meet the highest standards of NATO member countries.
And to the rampant radicals and extremists of all stripes in Ukraine, too, led her non-aligned status? ..