The head of the Russian Navy's search and rescue service, captain of the 1 rank, Damir Shaikhutdinov, said that in September this year the Russian fleet will conduct the first tests of a new deep-sea diving complex, part of the onboard equipment of the rescue vessel "Igor Belousov" in recent years. .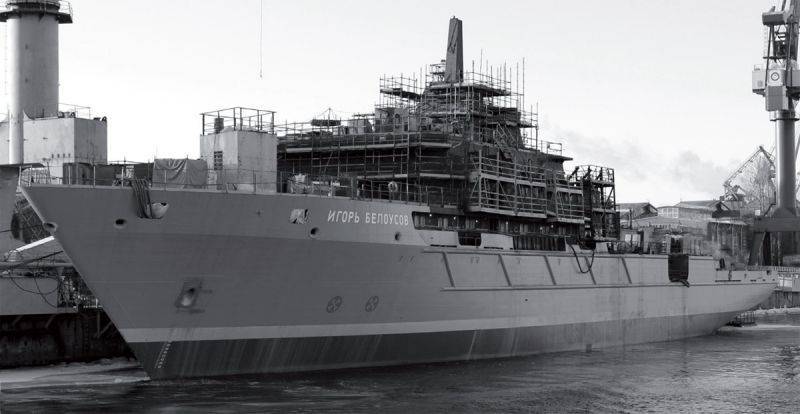 "The uniqueness of these tests lies in the fact that the last time the tests of the deep-sea diving complex were carried out almost 30 years ago on first-generation rescue vessels," he said.
TASS
.
Shaikhutdinov noted that 12 deepwater divers had special training for testing and further operation of the complex.
Earlier it was reported that "Igor Belousov" - the lead ship of the project project 21300С - will be held
Atlantic Test Program
.
The main purpose of the ships of this project is to assist the crews of emergency submarines, supply electricity, air and rescue equipment to surface ships and submarines, search and survey emergency facilities.
The representative of the Navy also said that this year
fleet
10 multifunctional boats and 4 rescue towing vessels of a new generation built at the Astrakhan shipyard and the St. Petersburg shipyard Pella will be included.
"The total number of search and rescue vessels of various types, which are systematically accepted into the Navy during the 2015 year, will be 14 units by the end of December," he said.