Journalists asked the press secretary of the US President why Barack Obama would not take part in large-scale celebrations on the occasion of the 70 anniversary of the victory in World War II and the 70 anniversary of the victory in the liberation war of China against militarist Japan, which (the celebrations) will be held in Beijing. Press Secretary Josh Ernest said that the White House "did not know" about the plans for the parade and other celebrations in China ...
Information Agency
TASS
quotes Ernest:
I must admit directly that I really did not know about the plans of the PRC Chairman to mark the end of the Second World War. But you can ask the State Department if they have an official response to it.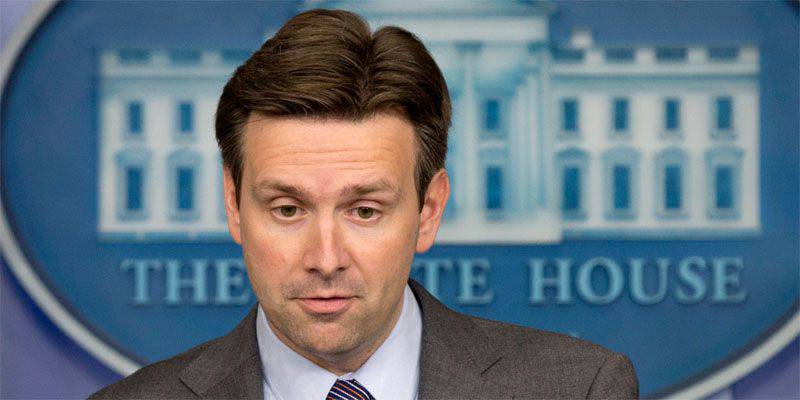 The parade, which will be held in the Chinese capital, will be attended not only by Chinese military personnel, but also by representatives of the armed forces of Russia, Belarus, Kazakhstan, Egypt, Serbia, Mexico and other countries. The head of the United Nations, Ban Ki-moon, will arrive in Beijing as the guest of honor. Russian President Vladimir Putin is also going to visit Xi Jinping.
Recall that on the eve of the American media came out with materials that say that the administration of President Obama is considering the possibility of imposing sanctions against China, arguing that Chinese hackers allegedly intensified activities to hack computer systems of US energy companies.
American experts called Obama's position "unintelligible" and even "isolationist" in the sense that Obama himself is doing everything to remove the US from a pragmatic partnership with countries that are not part of the so-called "democratic coalition."