US State Department spokesman Mark Toner said during a briefing that Washington condemns the violence in Kiev and calls on the Ukrainian authorities to find and punish those responsible.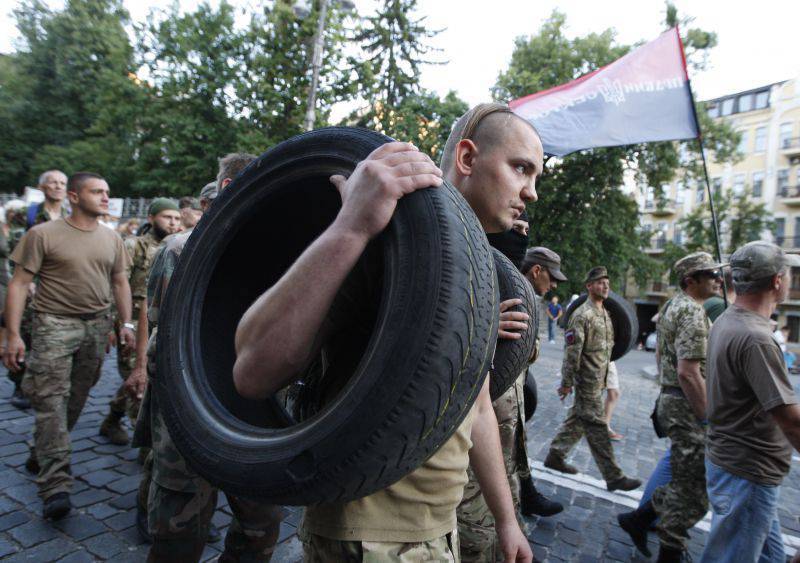 "We condemn the violence of today, which, according to reports, led to the death of one policeman and the injuries of dozens. We urge all Ukrainians, regardless of their affiliation to an organization, to respect law and order, "RIA
"News"
.
Toner noted that the United States "fully respect the right of Ukrainians to hold peaceful protests," but "in a democratic society, conflicts should be resolved in a peaceful and legal way."
According to him, "the United States calls for a full-fledged investigation of the incident, in order to find and bring all those responsible to be responsible.
It is worth noting that earlier the secretary of the military-civilian coordination headquarters for medical assistance, Colonel of the Ukrainian Medical Service Vsevolod Steblyuk reported that during the riots outside the Verkhovna Rada building on Monday 112 fighters of the National Guard and militiamen were injured.
"As a result of the terrorist act, the Verkhovna Rada of Ukraine injured 112 of the National Guard and police officers. One soldier of the National Guard died from a wound to the heart, "the press service of the Ministry of Defense of Ukraine quoted him as saying.