The press service of the United Instrument-Making Corporation reported that representatives of the Nizhny Novgorod enterprise NPP Polet and the German company Rohde & Schwarz discussed the possibility of creating a communications complex for a promising Russian-Indian multipurpose transport aircraft (MTS, Multirole Transport Aircraft, MTA) during the International Aviation and Space salon MAKS-2015.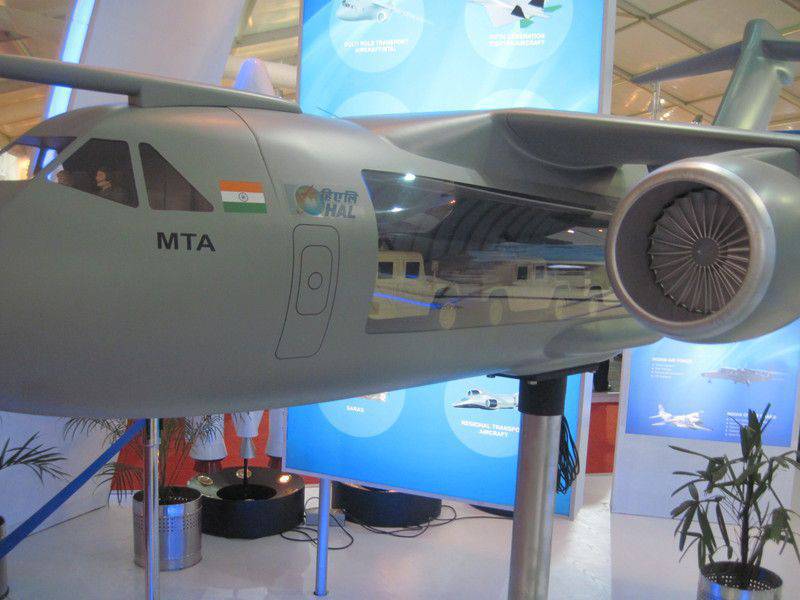 "A number of important meetings with potential foreign customers were held. In particular, the Nizhny Novgorod NPP Polet, which is part of the OPK, discussed with the German company Rohde & Schwarz the possibilities of joint development of a communications complex for the Russian-Indian military transport aircraft MTA, "the press service of RIA reports.
"News"
.
The authorities of the Russian Federation and India signed an agreement providing for the joint development and construction of an MTA aircraft with equal equity funding in 2007. Its production will be deployed both in Russia and India.
MTA is an average military transport aircraft capable of delivering various cargoes weighing up to 20 tons over a distance of more than 2 thousands of kilometers, with the possibility of take-off and landing from unpaved and artificial runways.