On the eve of Tokyo, the most massive rally in recent years has been held. Around 40, thousands of Japanese protested against the bill that allowed the use of Japanese self-defense forces (in fact, the armed forces of Japan) in special operations outside the country. Despite the pouring rain, the protesters approached the Japanese government building with the slogans "Abe, leave!" And "We don't need a new war!" The Chinese news agency reported
Xinhua
.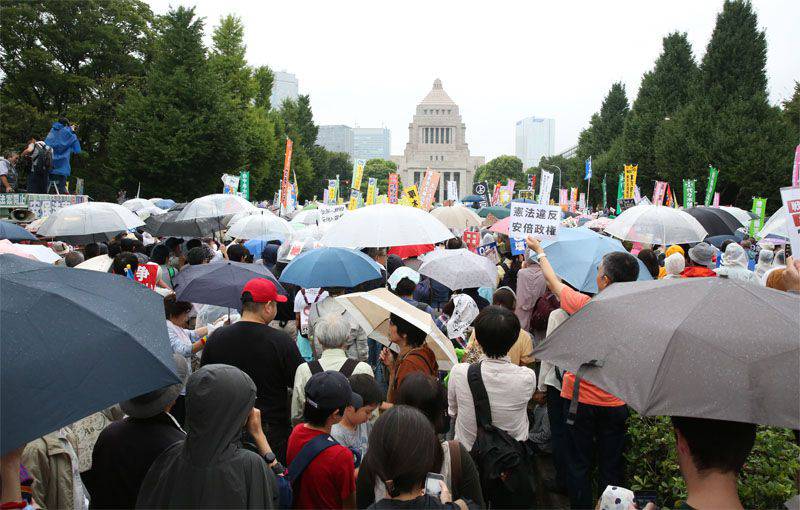 Protests against the bill to expand the territories for the action of national self-defense forces were held not only in the capital, but also in such cities as Hiroshima, Nagoya, Osaka, in Okinawa prefecture, where American military bases are located. In total, more than 120 thousand people participated in the protest in Japan.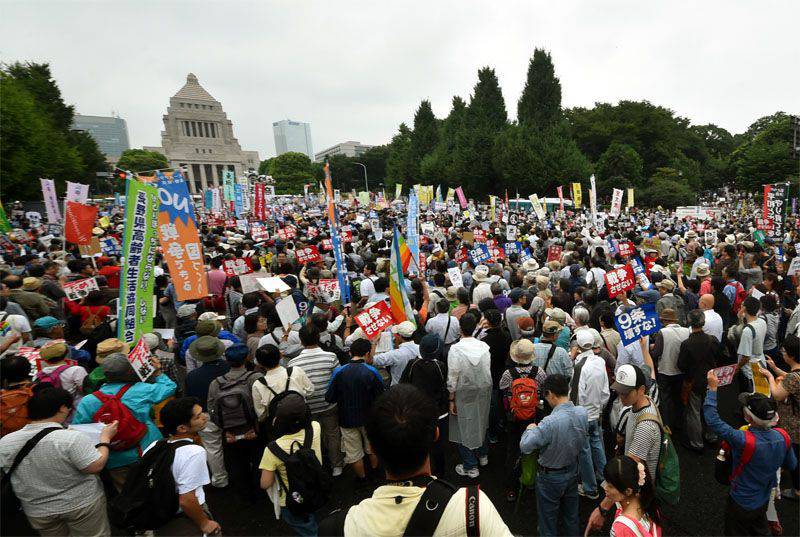 Representatives of the opposition political forces in Japan, as reported by the media of the Land of the Rising Sun, said that if the law on the possibility of using the Japanese military outside Japan will be passed, this will be "a triumph of absurdity." Japanese oppositionists refer to the name of the country's armed forces, and this, as already noted, "the forces
national self-defense
».
We should not forget that the official Tokyo, trying to legitimize the use of its military abroad, regards the actions of the Russian military in the Crimea as an "invasion". That is, the presence of the Russian military on the Crimea peninsula at the time of spring 2014 of the year, which (presence) was once secured by a bilateral agreement between Moscow and Kiev, is an "invasion", but an attempt to legally push through the possibility of Japanese soldiers participating in operations outside Japan - national self-defense "... Interesting logic of the Japanese Cabinet, once again demonstrating double standards.