At the Luga training ground of the Leningrad Region, the tactical exercises of the motorized rifle, artillery brigades and army completed
aviation
Western Military District (ZVO). It is noted that motorized rifles arrived at the training ground located near St. Petersburg from the Pskov region. The press service of the western military district reports that the military practiced maneuvering defense to repel the forces of the advancing conditional enemy. According to the legend of the teachings, the conditional opponent had three times superiority in manpower.
To monitor the situation on the ground, unmanned aerial vehicles Orlan-10 were used.
From the press service of the ZVO:
The fire from self-propelled howitzers "Msta-S" and "Gvozdika" destroyed the command posts and suppressed the artillery batteries of the conditional enemy. Multiple launch rocket systems "Hurricane" carried out remote mining of the area and hit the advancing reserves.
В свою очередь, мотострелковые подразделения отразили атаку мотопехоты условного противника и завершили его разгром контратакой при поддержке вертолётов Ми-24 армейской авиации ЗВО.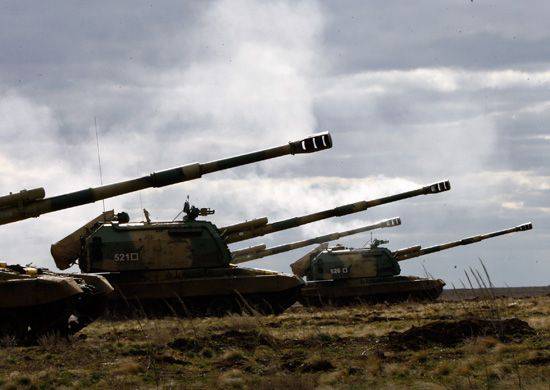 More than 1 thousand troops, dozens of units of military equipment, including aircraft: UAVs, Mi-8 helicopters and Mi-24 helicopters were involved in the exercise at the Luga proving ground.
The main task of the exercise was to improve the command skills of the officers and the coordination of the various branches of the military.