The large anti-submarine ship of the Federation Council "Vice-Admiral Kulakov" today, for the first time after repair, sailed from Severomorsk to the Barents Sea for training, reports
MIC
with reference to the press service
fleet
.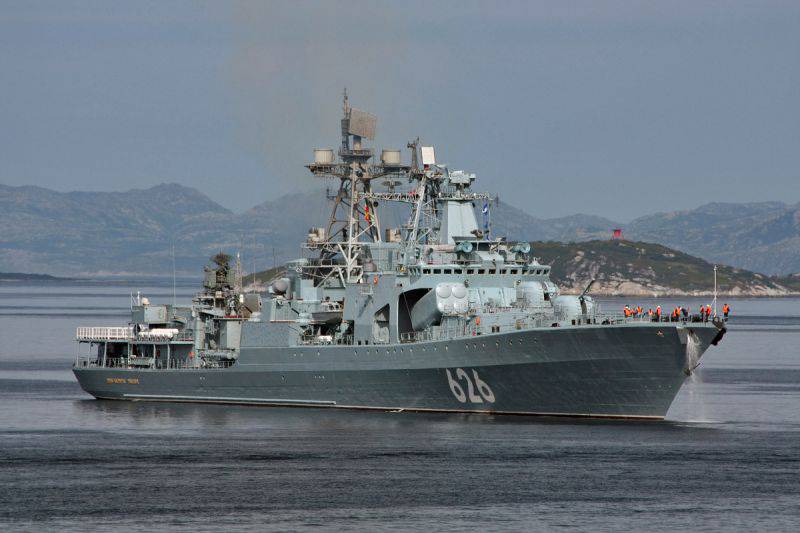 "Currently, the ship has fully restored technical readiness and began a cycle of preparation for the next long voyage to the Atlantic," the release said.
According to the press service, "within a few days the crew of the ship will perform combat training exercises and training sessions, and will conduct several in-ship exercises, including on the struggle for the survivability of the ship on the move."
"Calculations of combat units will work out elements of an artillery battle with a surface ship of a conditional enemy, carry out firing at sea targets from the artillery systems of the universal caliber AK-100, and also conduct a mine statement and doctrine on the destruction of a floating mine. There will also be an air defense exercise, "the press service said.
It is reported that "it is planned to pay special attention during the launch of the ship at sea to anti-submarine training and development of interaction with the marine
aviation
when searching for submarines. " Planned flights of anti-submarine helicopters Ka-27PL from the deck of the ship.
"During the joint activities, the main elements of the search and tracking of submarines will be performed. Also, the helicopter pilots will fly over the ship to check its radar systems, air defense systems, communications systems and aviation control, as well as work out landing on the deck, "- said in a statement.
Help newspaper:
"Vice-Admiral Kulakov" - a large anti-submarine project 1155. It is armed with anti-submarine missile systems, jet bombs, torpedo tubes and other types of artillery and missile weapons. In recent years, large anti-submarine ships of the Northern Fleet are actively used in long-distance cruises to the Atlantic Ocean and the Mediterranean Sea, as well as in solving problems of the development of the Arctic. "