The nuclear-powered cruiser "Peter the Great" will be sent for scheduled repairs, reports
RIA News
message of the representative of the Federation Council Vadim Sergi.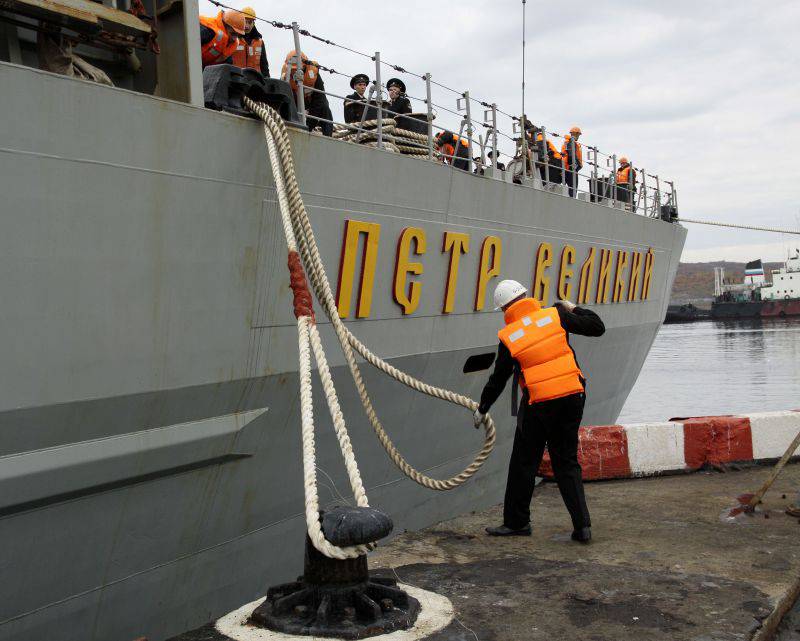 "North heavy nuclear missile cruiser
fleet
Peter the Great is getting ready for dry docking. The necessary list of works preceding the docking operation was carried out on the ship, "said Serga.
According to him, the planned repair will be carried out "at 82-th ship repair plant in the village Roslyakovo (Murmansk region), whose workers are completing the preparation of a floating boat to put the ship into it."
Earlier in this float was the aircraft-carrying cruiser "Admiral of the Fleet of the Soviet Union Kuznetsov." Its repair is finished 20 August.
Help Agency:
"The cruiser" Peter the Great "is the world's largest non-aircraft assault warship with a nuclear power plant, designed to defeat large surface and coastal targets, to provide integrated anti-aircraft and anti-submarine defense of combat ships."