Lithuanian media are arranging something like a reality show from the resumed conscription service in the Lithuanian army. Not even a week passed since the first 495 citizens of Lithuania between the ages of 20 and 26 were called up (including girls), the Lithuanian press decided to present a report on how it was "served" to new recruits. For this, the Lithuanian Ministry of Defense gave the go-ahead to interview one of the newly-fledged Lithuanian servicemen. Journalists decided not to publish his real name, calling the material Viktoras. Interview presents the Baltic portal
Delphi
.
According to the recruit, he hadn't been interested in army life before, but in the first week of his stay in the Lithuanian army "was not disappointed in it". Viktoras informs that by and large everything suits him in army life, except for "leveling" and "compiling" films and lectures. According to the recruit, lectures and films are inconsistent.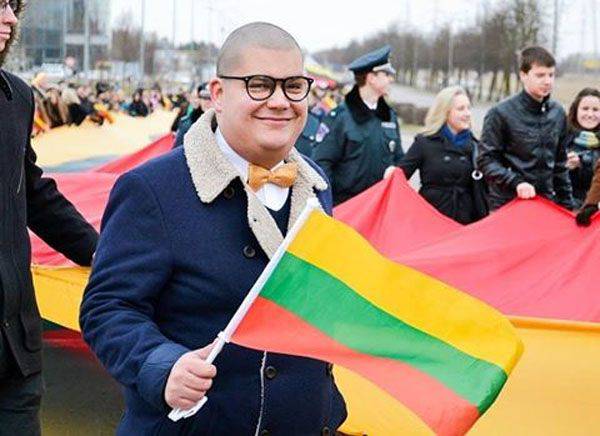 It became known that the main direction of films and lectures on
stories
Lithuania and the Lithuanian army - the Soviet "occupation".
Viktoras talks about his army life:
Every day we are raised early in the morning, we have to make the bed. Then we go to breakfast. After that, we usually march, execute the command line. We march every day, learn new exercises. We also get acquainted with the rules, instructions, how to be in certain situations.
At the same time, the recruit of the Lithuanian army was "not quite satisfied" with the weight of his boots, in which he "had to run about a kilometer".
Viktoras:
I would not say that it was easy, heavy boots. But, of course, we are waiting for other tests. I think that here they understand that everyone has different training, so for the time being they do not require much.
A Lithuanian recruit told reporters that in the first couple of days he "wanted to cry," after he was pointed out at his personal bedside table, which contained information on the proper storage of permitted items ...
At the same time, the Lithuanian soldier talks about a very specific attitude towards discipline in the Lithuanian Armed Forces:
In the first days we were not allowed to go anywhere alone, accompanied. Already released one. There are certain orders, but I don't think that someone will break and rape if we don't do something.
Significant thoughts out loud ...