The representative of the Rostov regional government, Alexander Titov, reports that the number of Ukrainian citizens who are trying to return from the territory of the Russian Federation to Ukraine has increased. At the same time, the supremacy of the number of people leaving Russia for Ukraine over the number of people entering the Russian Federation is recorded almost daily.
RIA News
cites Titov's statement:
According to the Department of Emergency Prevention and Response of the Rostov region, for the last three days of August, 48 thousands of 593 people left Russia and Ukraine, and 40 thousands of 465 moved from Ukraine to Ukraine. The difference was 8 thousand 128 people.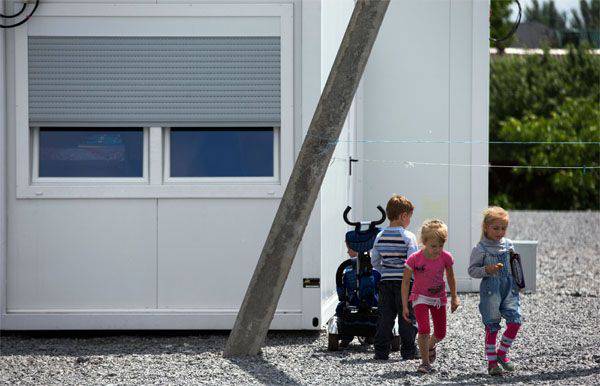 According to a Rostov official, there has been an outflow of the number of Ukrainian refugees with children trying to return to the Donbass and other regions of Ukraine due to the start of a new school year.
If you believe the reports of the Rostov statistics bodies, today there are about 32 thousand Ukrainian refugees in the Rostov region, of which about 1,6 thousand live in temporary accommodation camps.
Since March, 2014 has arrived in the territory of the Russian Federation and has not returned about a million citizens of Ukraine.