Now, the Chinese Air Force will be assisted by the monkeys, which can easily find and destroy bird nests in trees near air bases, according to
Rossiyskaya Gazeta
.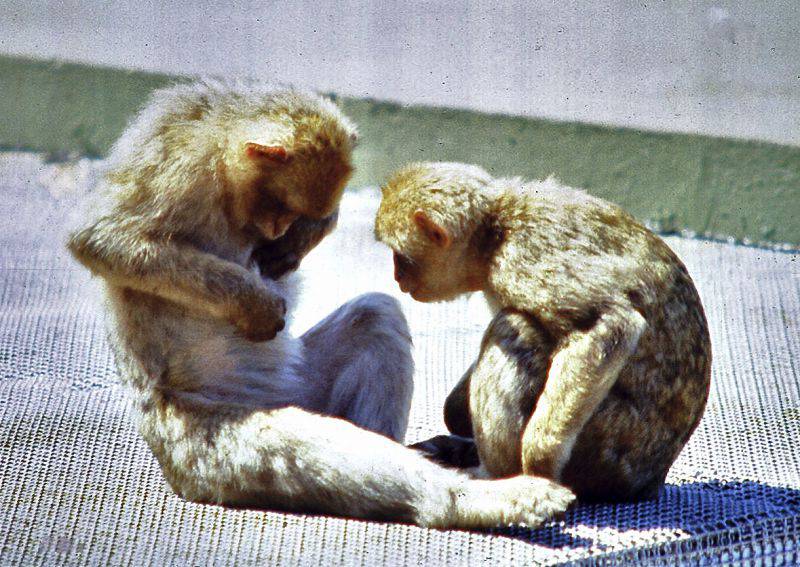 The fact is that in
aviation
"Celestial" there is a serious problem, consisting in a large number of birds circling over air bases, and from time to time falling into the turbines of aircraft. To combat this phenomenon, macaques were involved. Animals enjoy climbing trees and ravaging nests. In addition, the smell left by them frightens away some birds, and they will never pop a nest in the tree where the monkey has visited.
"The use of monkeys is an innovative idea that has proven its effectiveness. They do their job much better than people. "
- said the representative of the command of the Air Force Han Bin.
According to the military, to date, tail assistants "have destroyed nests near 180 at an air base located near Beijing." The work of macaques is paid for with apples and other tasty fruits.
The newspaper reminds that in Russian aviation this problem is being fought with the help of birds of prey. For example, at the international airport of Rostov-on-Don, three falcons, an eagle, and a sparrowing hawk are in service. Recently, according to the RG, they were joined by a falcon-saker and a goshawk. According to the ornithological service of the airport, "this will fully ensure the air safety of the aircraft from falling into the turbines of birds."