In 2015, the Russian Ministry of Defense decided to abandon the purchase of reliable and unpretentious cars UAZ-3151, which are massively used in the Russian armed forces. And, as noted
"Messenger of Mordovia"
, the UAZ-3163-103 with the appropriate name "Patriot" is considered as a candidate for replacement.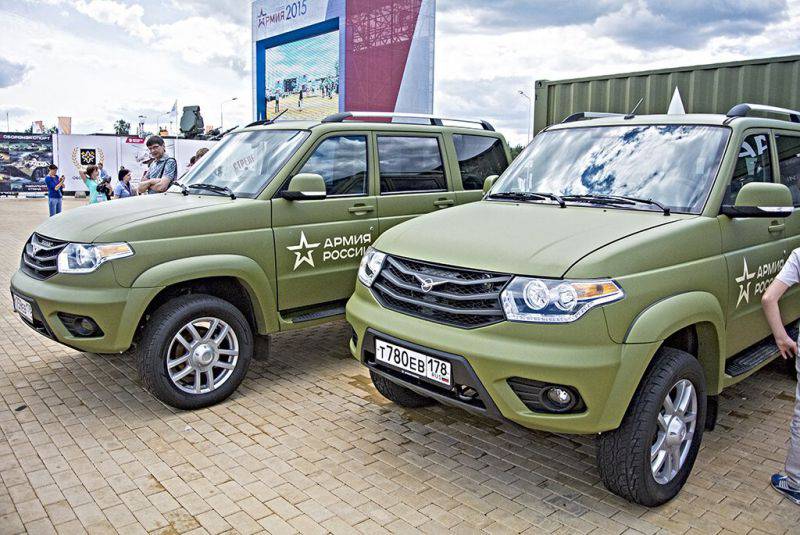 The Ulyanovsk Automobile Plant brought several variants of this vehicle with the 2015х4 wheel formula: an SUV, a vehicle for military traffic police and a pickup UAZ Cargo to the Army 4 forum.
All vehicles were modified according to the requirements of the Russian defense ministry, in particular, they received a reinforced spring suspension.