Ukrainian Prime Minister Arseniy Yatsenyuk said on the TV program "Ten Minutes with the Prime Minister" that Ukraine will be able to avoid default.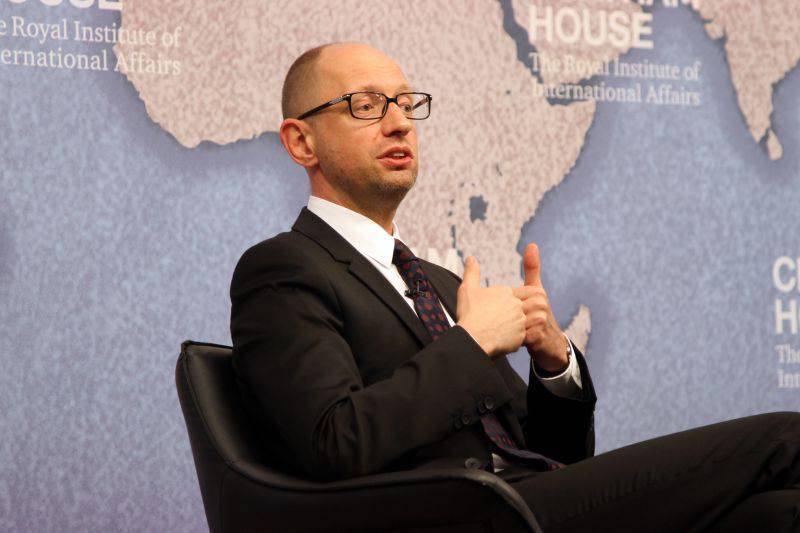 "Our enemies and political opponents expected a default and the collapse of Ukraine. This has not happened and will not happen. We know what to do and we do it, "RIA quotes him as saying.
"News"
.
In addition, the head of the Ukrainian government announced a decision to raise the cost of living and the minimum wage from September 1, stressing that the authorities will need about 10 billion hryvnias for this purpose.
"We, together with the president, decided on the need to raise social standards. The current law provided that since December 1 the subsistence minimum and minimum wage will increase, but we worked to find a financial resource and increase the minimum wage and the subsistence minimum, and accordingly the salary for Ukrainians already from September 1. And this decision has already been made, "he said.
The Ukrainian prime minister added that in the near future, the parliament will consider a bill providing for an increase in social standards for the 12 order of millions of Ukrainians.
It is worth recalling that on Thursday the Ukrainian government announced the approval of the preliminary conditions for the restructuring of public debt. According to the agreement, creditors will write off 20% to Ukraine, which is 3.6 billion dollars. The total amount of debt is 18 billion dollars.