The rivalry over the Arctic with its richest resources and new trade routes has already begun to be compared with the Cold War. And in this struggle, America loses to other countries, and above all to Russia, according to an article published in the New York Times.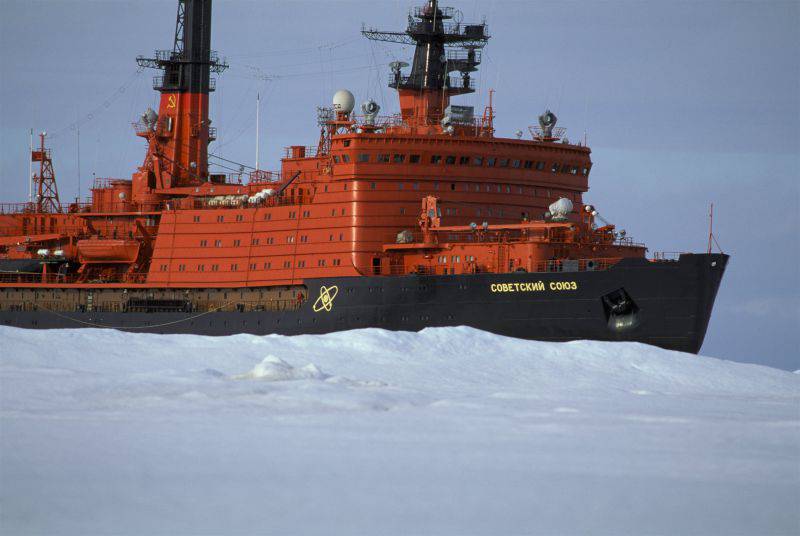 "The Alaska Coast Guard no longer has enough ships to simultaneously monitor active shipping through the Bering Strait and control fishing in the region. The fleet of protection, including two icebreakers, is aging. Communication at high latitudes is undeveloped, and there are no deep-sea ports, "the authors say
RIA News
.
The newspaper notes that "all this requires investment, but they have been absent for years due to political disputes, budgetary restrictions and bureaucracy."
"We are not the first day to shout that the country does not have the capacity to maintain any significant presence in the Arctic," the coast guard commander Paul Zakanft quoted the New York Times.
Moscow, the newspaper writes, "is building 10 search and rescue stations in the Arctic region, increasing its military presence and rebuilding Soviet bases." The US military is looking at this tumultuous activity with caution: "The army is thinking about reducing two brigades in Alaska, and the Navy has admitted that it has little experience in operations in the Arctic."
Moreover, the Russian Federation submitted an application to the UN to expand the boundaries of the continental shelf in accordance with the UN Convention. "The United States did not even ratify this convention," the publication reminds.
"The United States has not even entered this game," said retired admiral Robert Papp, who previously commanded the US Coast Guard, now special representative of the State Department for cooperation in the Arctic. "I would like the US to do something of what Russia is doing - new bases, telecommunications, search and rescue capabilities."
In his opinion, it is necessary to act the same way as during the Cold War: "when the USSR launched a satellite into space, the United States did not sit idly by saying" well done, Mother Russia ".
Thus, the future of the Arctic was at the center of yet another geopolitical rivalry, which put a new barrier between the USA and its allies and Russia. By the way, the report of the American Center for Strategic Studies, devoted to the activities of the Russian Federation in the Arctic, is called: "The New Ice Curtain".