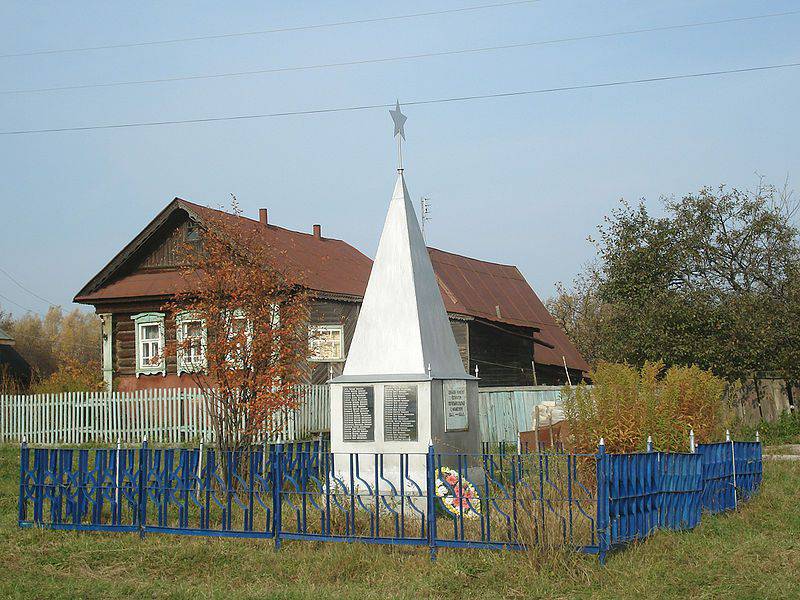 For decades, quadrangular bleached Soviet obelisks to fallen fighters stood in several of the Don farms. These monuments would stand for many more years, but the head of the local settlement convened a gathering of citizens and made his proposal to streamline the monuments. And simply put - their demolition and installation of new ones.
Every year we had to whitewash and renew obelisks, hire people for this and pay for their work. Therefore, the head and proposed a new solution to the problem. The people present at the gathering signed a protocol and went home in the hope of the best.
When the new monuments were installed, everyone just gasped in outrage. These were tombstones - small, narrow, low. And next to them on metal rods were installed two photos of fallen soldiers, dismantled from the obelisks.
Not only at the level of the head of the local administration there were trials on this issue, even the Investigative Committee took an active part in this matter, but the investigators did not find anything criminal: the settlement head had a protocol voluntarily signed by the local residents. And the financing of the work was due to voluntary donations from an unknown investor, and the head of the settlement spent part of the funds from his own savings.
The initiative of the head of the Mescheryakovsky rural settlement (Rostov region), Anatoly Gorbachev, to replace monuments has become for many residents simply blasphemous. In the name of the head of the Verkhnedonsky district - this settlement is located here - numerous complaints began to come down with a request to investigate.
But here came several generations of people who could bring the obelisks in order for free.
"There," above, "you know," says one of the local residents, and then says an angry tirade that people were simply deceived, disappointed, left with nothing, destroyed the memory accumulated over the decades. After all, people came here for all solemn occasions, and it was nice and calm here, and white birch trees grew around, carefully planted long ago by the hands of pioneers. And now something ripped out and trampled, left people with nothing.
- And what annoys you so much? - one of the local officials asked the question and then explained in detail that the head of the local settlement did not want to cause any moral evil and acted only from the best of wishes.
It is sad that rural obelisks are no longer to be returned, they are simply destroyed and cannot be restored.