At a rally to the building of the migration service of Ukraine in Kiev, foreign mercenaries, fighting in the so-called "volunteer" battalions, are being dragged in (attention!). According to the channel
112 Ukraine
foreigners fighting on the side of Ukraine intend to demand from the authorities of the country the granting of Ukrainian citizenship.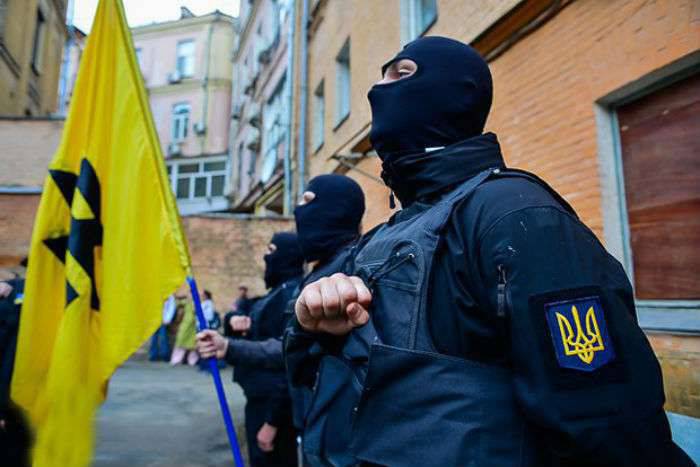 From the report of the Ukrainian TV channel:
There are currently about ten volunteers near the migration service, but the volunteers will still be suitable. They came to demand that they either be granted Ukrainian citizenship or temporary permission to reside in Ukraine. When all the fighters gather, their demands will be transferred to the migration service.
On the side of the Armed Forces of Ukraine and the National Guard under, from the reports of the command of the DPR army and the people's militia of the LPR, as well as evidence published by representatives of the Ukrainian punitive detachments themselves, hundreds of foreign mercenaries are fighting. These are citizens of Poland, Estonia, Latvia, Lithuania, Georgia, Finland, the United States, citizens of Sweden. There are quite a few Russian and Belarusian citizens among the mercenaries, many of whom joined the Ukrainian Nazi structures only because they were hiding from justice in their homeland.
The authorities of Ukraine are not in a hurry to grant citizenship to mercenaries who express such a desire.