The joint Indian-Russian company BrahMos Aerospace has received an order from the Indian ground forces for the supply of 2-x regimental cruise missile sets BrahMos, the newspaper reported
Look
with reference to the general director of the company Sudhir Misra.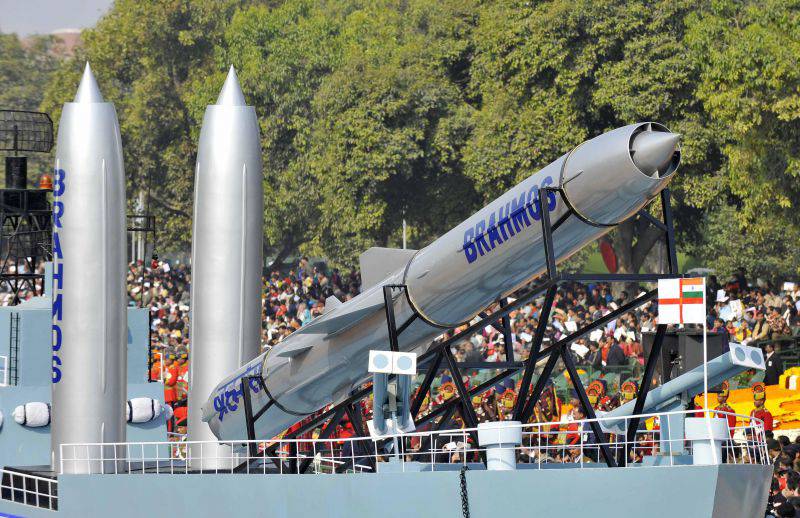 "We received an order for the supply of two regimental sets of cruise missiles BrahMos for the ground forces of India. We expect that within two months more orders will follow for this type of troops, "said Mishra.
"They also ordered rockets to equip five squadrons of the Indian Air Force," he added.
According to the general director, "more than ten ships of the Indian naval forces are equipped with or are equipped with adapted BrahMos versions".
Mishra recalled that "the government organizations of Russia and India have invested about 3 billion dollars in a joint venture, and now its value has increased to 7 billion."
The general director earlier said at the Zhukovsky air show that the hypersonic missile developed by the company "could be built in about six to seven years."
Help newspaper:
"BrahMos is a two-stage cruise missile with a solid-fuel starting first stage, which accelerates it to supersonic speed, after which it is separated. The rocket has a range of up to 290 kilometers and retains a supersonic speed throughout the entire flight. The altitude can be up to 15 kilometers, and the lowest altitude can be up to 10 meters. The rocket carries an ordinary warhead weighing from 200 to 300 kilograms. "