In the Zaporozhye region committed a monstrous act of vandalism. Unidentified people besieged the monument to the victims of fascism with tires and set it on fire. As a result, the figures of the sculptural group were covered with a layer of soot, and the memorial wall was burned, against which the sculptures are installed.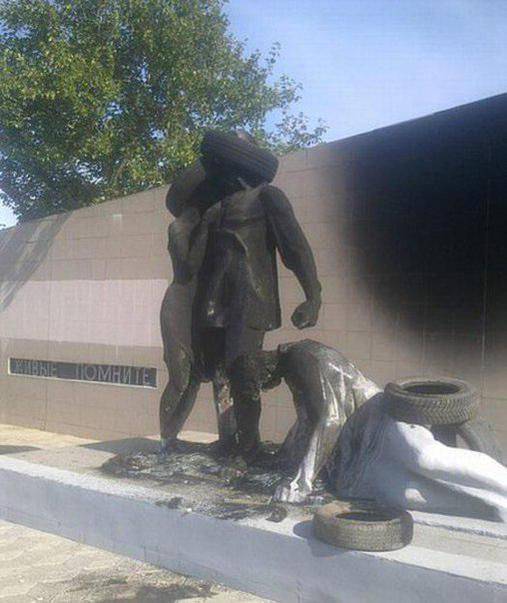 Ukrainian information portal
UNN
publishes a report stating that a criminal case has been initiated in accordance with part xnumx Art. 1 of the Criminal Code of Ukraine (hooliganism). The same information portal reports that the arsonists "have not yet been found."
Hooliganism is too mild a definition of an act that was committed by vandals. However, taking into account modern Ukrainian realities, one can already conclude that even under the article "Hooliganism" no one will be convicted of this crime, since the Ukrainian authorities are trying to flirt with any extremists and radicals.
A couple of days ago in Zaporozhye, another incident that attracted attention turned up. One of those who in Ukraine are called "heroes of the ATO," returning from the Donbass, hunted (attention!) Of women's bags directly on the street.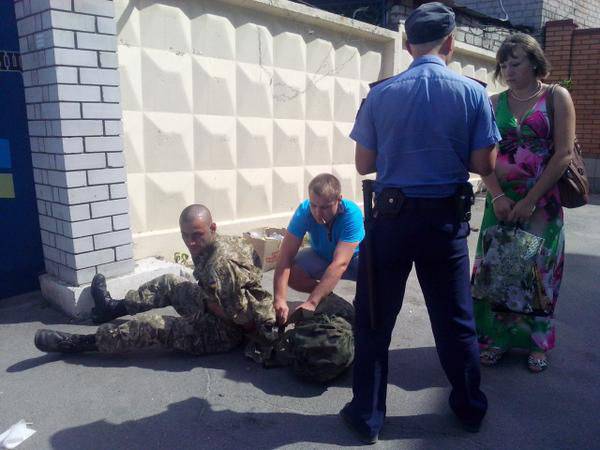 During the detention, the "hero of the ATO" did not resist, as he was in a state of intoxication. And this is the whole essence of the Ukrainian "heroes of the ATO": these people are able to fight exclusively with women and children, and only after they take it to the chest ...