The first flight model of the Faraz-140T military transport aircraft, developed on the basis of the Ukrainian An-140, will be assembled in Iran in the 2016 g, reports
MIC
with reference to an unnamed member of the Iranian delegation, who arrived at MAKS-2015.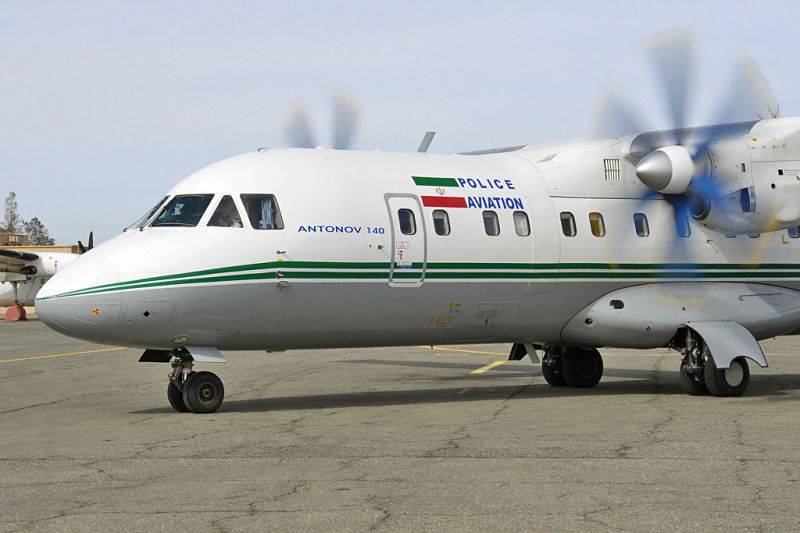 "We intend to assemble the first prototype of the Faraz-140T for flight tests in the 2016 year. A sample for ground testing has already been collected, "a source said.
According to him, in the near future several tests will be conducted, however which ones, the source did not specify.
The transporter, created on the basis of An-140, retained the external similarity with the original Ukrainian model.
"Cooperation with Ukraine on this issue continues, although the current crisis has somewhat complicated it," the source said. He also said that Iranian specialists "are ready to fully start their own production of a new aircraft."
Iran, he said, needs these machines and "intends to produce as many of these planes as it can."
Earlier in Iran, a license was produced by IrAn-140 (IrAn-140) with the support of the Antonov state enterprise.
"At the moment this program is minimized due to a number of accidents. In case of solving technical problems, it can be restarted, "the source added.
Help "MIC": "The maximum capacity of the Faraz-140T - 6 tons, flight range - 3900 km, height - 7200 m, maximum speed - 533 km / h."