Syrian President Bashar Assad, facing unprecedented pressure from the so-called "democratic" community of states led by the United States, said that he has sincere respect for Russia's firm position in the international arena. According to Assad, Russia in Syria does not support specific leaders, but state sovereignty. Assad noted that today the terrorist groups fed by the West are attacking Syrian sovereignty.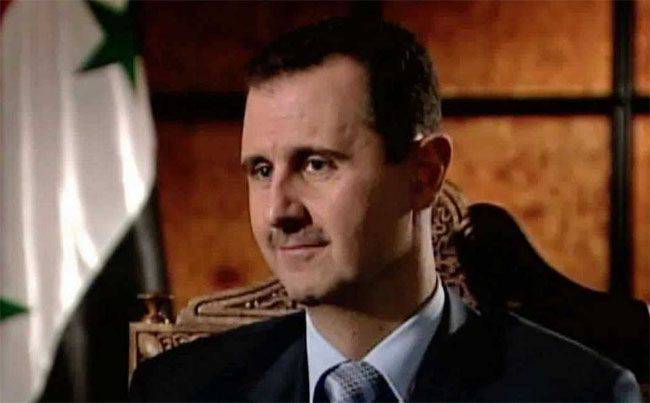 Bashar al-Assad, who gave an interview to the Lebanese Al-Manar media, quotes the news agency
TASS
:
Russia does not support this or that figure or president, it has clear principles. Russians don't impose anything on us. An agreement can only come about when the Syrians ourselves sit down at the negotiating table with each other.
Attention is drawn to the fact that the American media immediately distorted the statements of the Syrian President. So, on the site of the radio station
"Voice of America"
An article was published in which Assad's statement about Russia and its support for the sovereignty of Syria is presented almost exactly the opposite:
Syrian President Bashar Assad expressed his firm belief that Russia will continue to support his regime.
This once again suggests that Western publications do not disdain to frankly misinterpret the information, trying to give it under a sauce suitable for their main sponsors.
It is worth noting that on the eve of the Syrian theme discussed during the bilateral meeting, the leaders of Russia and Jordan. The Jordanian monarch Abdullah II declared that without the participation of Russia the Syrian crisis could not be resolved.