Advisor to the Minister of Internal Affairs of Ukraine Anton Gerashchenko said that Kiev needs to prove that Ukraine does not use "methods of the medieval Inquisition", a trial of citizens of the Russian Federation, which will be a response to unlawful sentences to Ukrainian activist Alexander Kolchenko and director Oleg Sentsov in Russia.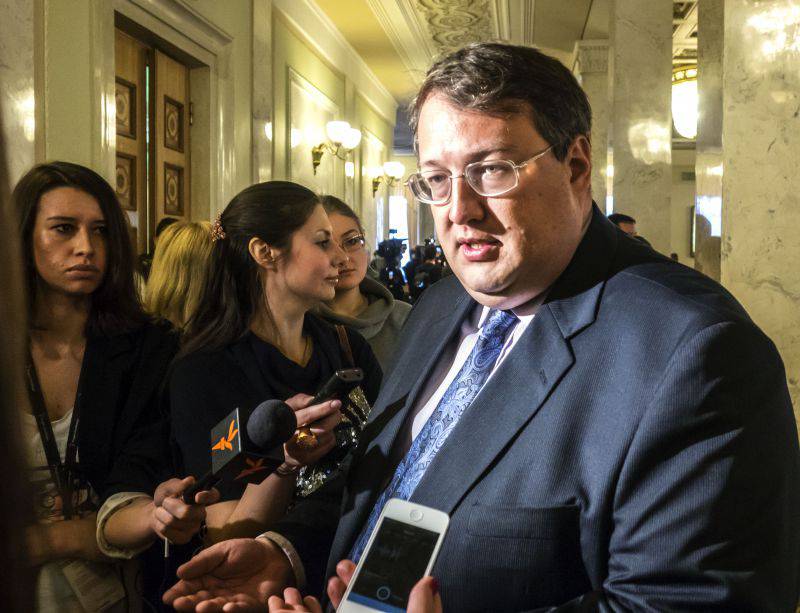 "An open and fair trial of Russian saboteurs is our response to the unjust verdict of Sentsov and Kolchenko! The Ukrainian side in the form of a symmetrical response should, without delay, proceed to open and fair consideration of cases against Russian saboteurs Yerofeyev and Aleksandrov, detained in May under Happiness and officer Starkov detained in Donetsk region in July, "the newspaper quoted him
"Sight"
.
Gerashchenko stressed that "an open and widely publicized litigation in the world media against the Russian military and a fair verdict against the Russian military will show the world community that Ukraine, unlike Russia, is a rule-of-law state that protects its interests by legal means and does not use methods of medieval inquisition ".
It should be recalled that by the verdict of the North Caucasian District Military Court, the Ukrainian director Oleg Sentsov received 20 years in prison for organizing terrorist acts in the Crimea, and Kolchenko - 10 years in prison.