American Journal
The National Interest
published a material about the Russian strategic bomber Tu-95, in which it is noted that the aircraft created by 59 years ago will still be able to show itself as a military platform, and as a symbol of Russian power, reports RIA
"News"
.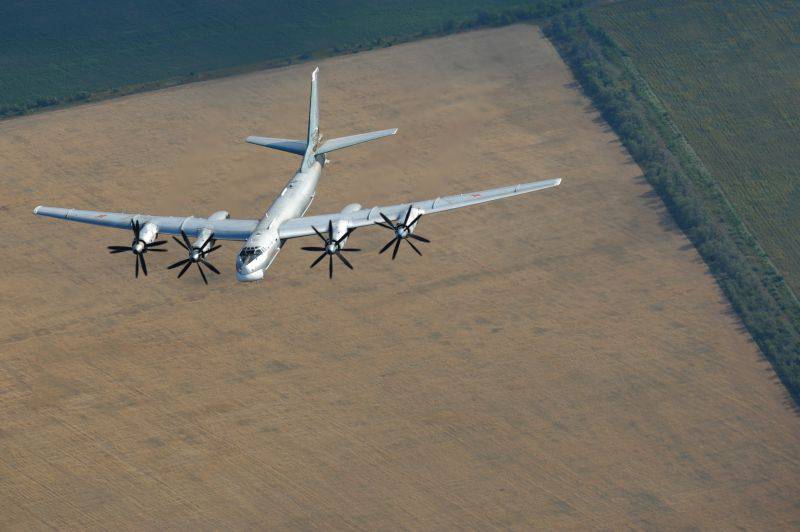 According to the authors, at first glance a huge bomber may seem an anachronism in the era of "invisible" planes, but it can easily split opponents into pieces.
The Tu-95 (codification of NATO: Bear - "Bear") has an impressive size, it is easily detected by radars, and the noise of its turboprop engines is caught even by submerged submarine systems, journalists say. However, according to them,
aviation
developer Andrei Tupolev "was not a fool" - the adaptable aircraft he created had a huge bomb bay designed for nuclear weapons, and the bomber can be thousands of kilometers away from Russian military bases.
The Tu-95 was a replacement for the first Soviet nuclear bomber Tu-4, which was created by analogy with the American B-29, which dropped bombs on Hiroshima and Nagasaki. In the bomb bay of modern Tu-95MS 6 can accommodate long-range cruise missiles equipped with nuclear warheads in 200 kilotons, and 10 missiles can be positioned on the wings.
The publication notes that Russia plans to begin testing the next-generation jet bomber in the 2020-s, but the upgraded giant Tu-95 may well hold out until the end of the 2040-s.