Head of Pacific Press Service
fleet
Russian Federation, 1st Rank Captain Roman Martov said that on Thursday in Vladivostok the second stage of the naval exercises called "Naval interaction-2015" begins, in which ships of the Russian Navy and the Chinese Navy participate.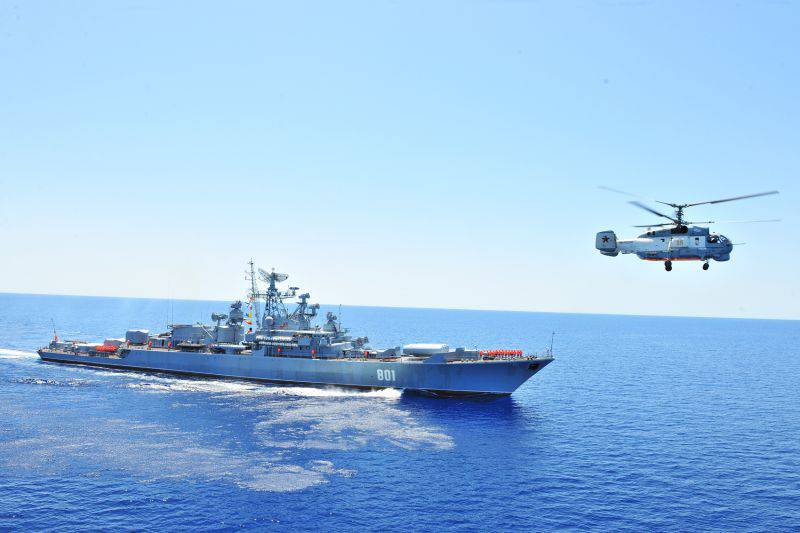 "On August 20, a detachment of 2015 ships of the PRC Navy led by the destroyer Shenyang arrived at the main base of the Pacific Fleet, the port of Vladivostok, in order to participate in the joint Russian-Chinese exercise Maritime Interaction - 7. The ship-master of the visit will be the Varyag Guards missile cruiser, RIA reports.
"News"
.
The first stage of the exercise took place in the Mediterranean in May and received positive feedback from the command of the Russian and Chinese armed forces. Ships of both countries have worked artillery firing, anti-submarine defense and the fight against pirates.
It is planned that during the second stage of the exercises more than 20 ships and support vessels will be involved, as well as helicopters and marine aircraft
aviation
. Russian and Chinese military will conduct naval and airborne landing at the Klerk test site.
Earlier, the Ministry of Defense of the People's Republic of China noted that "the exercises are aimed at developing Chinese-Russian relations of comprehensive strategic cooperation and partnership, deepening inter-army practical friendly cooperation, and further strengthening combat capability to jointly counter threats to the sea."