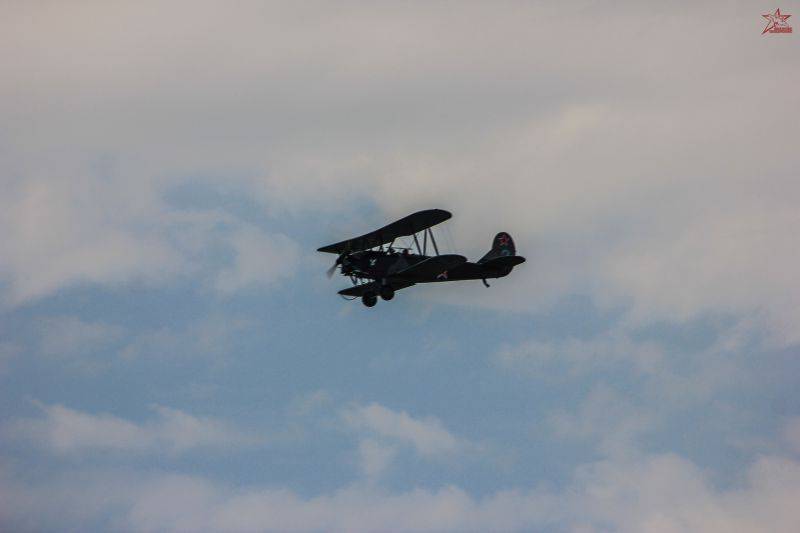 I'm sorry that with this part of our
stories
this is the case. We can still see a few "thirty-four" at the parades, the ZiS-5 is still quite normal. But representatives of our
aviation
remained only in museums and on pedestals.
It's a shame that in other countries there are still Mustangs and Messerschmitts in private collections. They say there are our fighters. Everything is in working condition. All fly.
A visit to the Po-2 holiday, dedicated to the Day of Aviation in Omsk, can be interpreted in different ways. It's great, of course, that there were people who restored it to such a state. And it is a pity that only Polykarp's airplane was able to fly.
Five years ago, 9 May in the air parade in Samara, flew alongside two veterans: IL-2 and Po-2. All that remains of our flying history. And here is another one. Great.
The night horror of the German troops and the loyal friend of the partisans, chattering with their little motor, made circles above the airfield. Still not fast, but still confident.
And the author of the pictures told me the following: "Seeing and appreciating this, I would award these girls (" Night Witches ") just because they flew on it."