In the camp of President of Ukraine Petro Poroshenko, once again raised the question of how effectively the head of the Cabinet Yatsenyuk works. Thus, the head of the Petro Poroshenko Bloc faction in the Verkhovna Rada of Ukraine, Mr. Lutsenko, stated that there is no alternative to the current head of the Ukrainian government.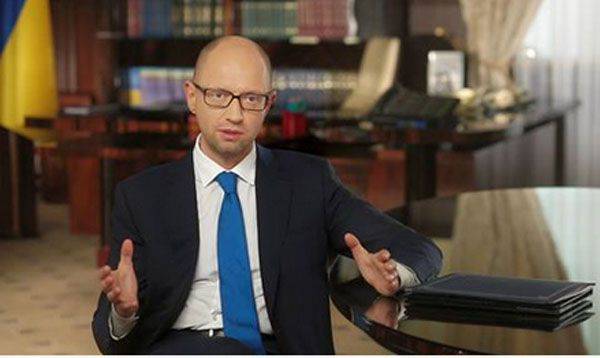 Lutsenko:
With all the criticism of the ineffectiveness of the Cabinet, I believe that there is no alternative to Yatsenyuk.
Lutsenko began his thoughts after rumors that Yatsenyuk allegedly expressed a desire to move to the position of head of the National Bank of Ukraine leaked out of the cabinet and give way to Natalya Yaresko, who is Minister of Finance. The fact that Yatsenyuk is going to leave the premiership, the Ukrainian newspaper reported
"Vesti"
with reference to sources in the government of Ukraine.
It should be recalled that the above-mentioned Lutsenko some time ago on the air of one of the Ukrainian TV channels announced the imminent withdrawal of Yatsenyuk from the post of prime minister. According to Lutsenko, expressed by him more than a month ago, the resignation may occur in the coming autumn, and "there are already candidates for the post of prime minister." Now, suddenly, the same Lutsenko declares that there is no alternative to Yatsenyuk as prime minister ... Logic ...