LifeNews
published an interview with military expert Alexander Alexandrov, who commented on the reports of the militia headquarters, including Eduard Basurin, that Ukrainian security forces had begun to actively pull heavy weapons to the line of contact.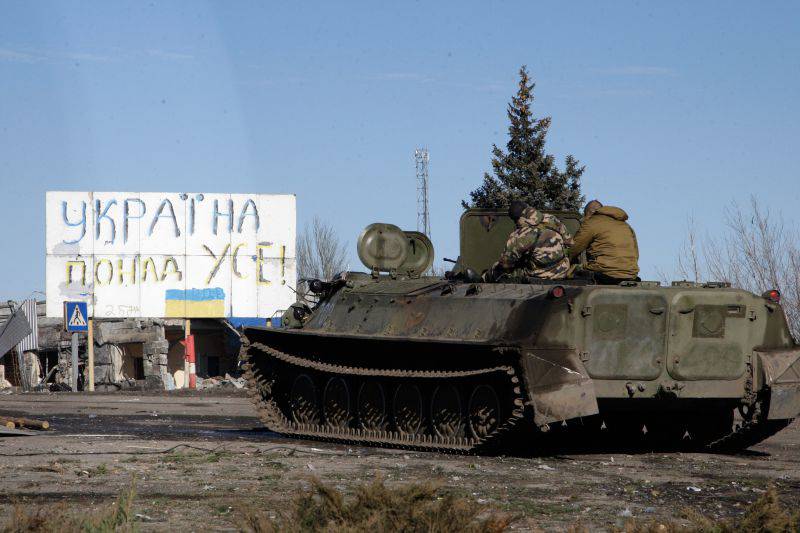 "Now about 430
tanks
and 830 artillery pieces. The offensive of the Armed Forces should be expected immediately in two sectors. These are the sectors Yasinovataya - Gorlovka and Starognatovka - Mariupol - Talakovka - Telmanov. Moreover, the latter direction can be considered as a priority by the Armed Forces, since the sector is located near the Russian border, "the expert said.
In his opinion, the Ukrainian security forces are preparing an offensive in the first sector.
"Near Gorlovka there are already about 20 battalions of soldiers, about 800 units of armored vehicles, around 230 tanks. Moreover, the main group was pulled to the Avdeevka and Peski settlements. And in this direction is Donetsk. And this is a landmark territory for the militias and the most tasty morsel for Kiev. Therefore, it is here that the offensive of the Armed Forces of Ukraine should be expected, "Alexandrov said.
In addition, the expert announced the estimated date of the beginning of the offensive of the Ukrainian military.
"According to the DPR intelligence, the onset of the Armed Forces of Ukraine will occur on a significant date for Kiev - August 24, on Ukraine's Independence Day. And for the Ukrainian nationalists, this date was raised to the rank of sacred. In any case, a massive offensive is a matter of one to two weeks, "he said.
According to Aleksandrov, to win the DPR militia, individual Ukrainian groups will have to be let through to their territory in order to be surrounded by them.
"It is likely that boilers will again arise, which were, for example, in Debaltseve," the expert noted.