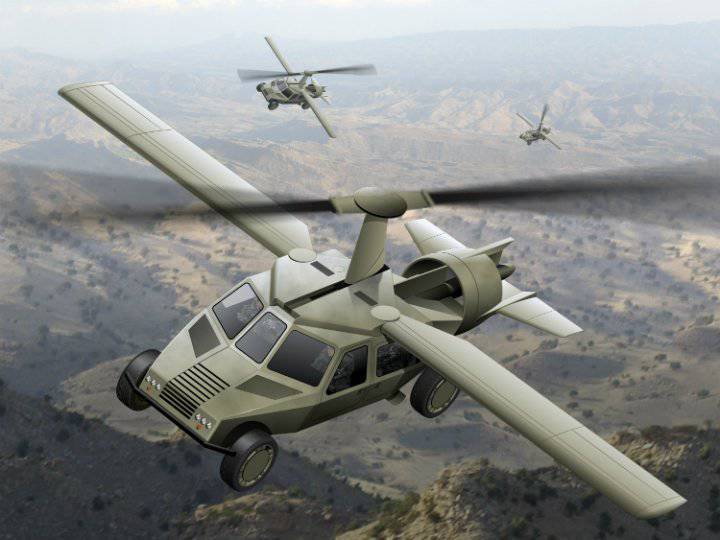 "In a first approximation," the US military approved the draft armored vehicles with vertical take-off and set deadlines for the demonstration of functional prototypes. Two companies continue to be involved in designing machines, whose approaches to the task are very different.
According to Aviation Week, the research corporation DARPA considered it to be "more acceptable" to the two designs of flying armored vehicles developed by Lockheed Martin (together with Piasecki Aircraft) and AAI.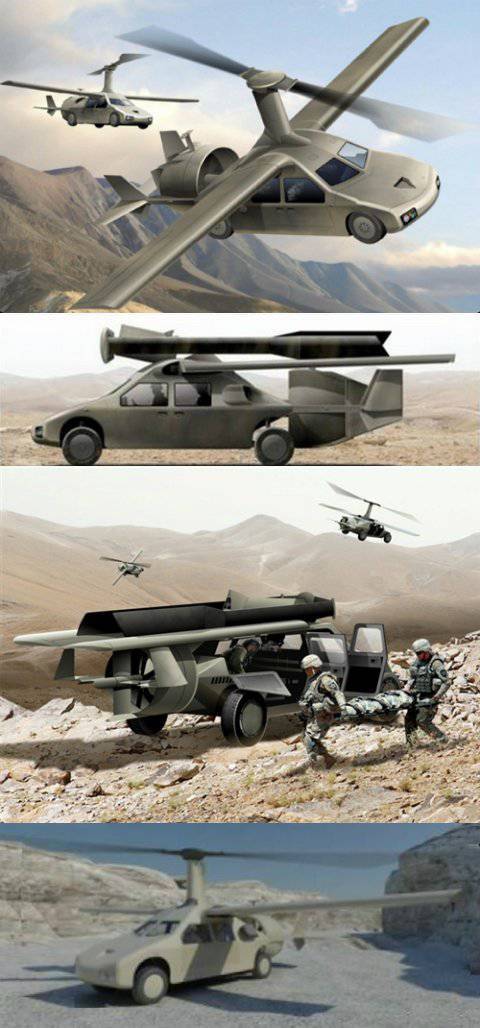 Thus, the Transformer (TX) program, which informally carries the name "Flying Humvee", entered the second phase. And this means that the transition from words to deeds has begun. The construction of demonstration prototypes has begun.
The company "AAI" makes the main bet on the symbiosis of the wings of the aircraft and the rotor of the helicopter. Both of these elements at the "helicopter" can be folded.
The first samples of such machines should be made by 2012 year. After examining the proposed models, DARPA from two companies will choose one for further work, which in the third phase of the program in 2015 will "give out" a truly flying copy of the TX.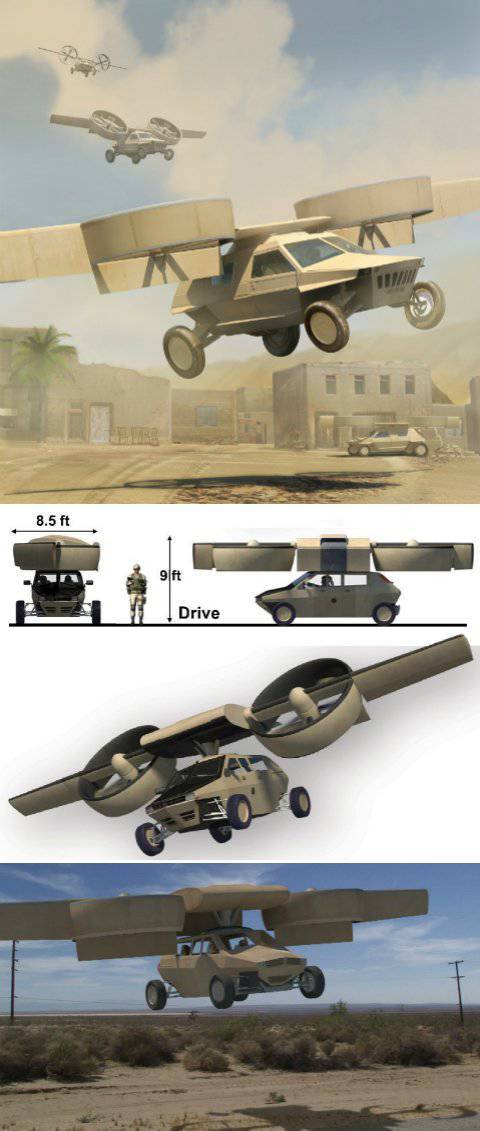 The Lockheed Martin's Flying Humvee is two screws in a ring that are located on the wing whose angle of attack changes during flight. And while moving on the ground, the wing will be able to turn around its axis.
As a result, Americans will get something out of the ordinary. It is believed to be this four-seater off-road car. He will be able to resist fire from any kind of rifle
weapons
and very quickly (literally in a minute) to transform into an aircraft, which will be ready for vertical takeoff and landing. In addition, the driver of such a "hybrid" will not require the skills of a professional pilot. And the car should work as an unmanned aerial vehicle.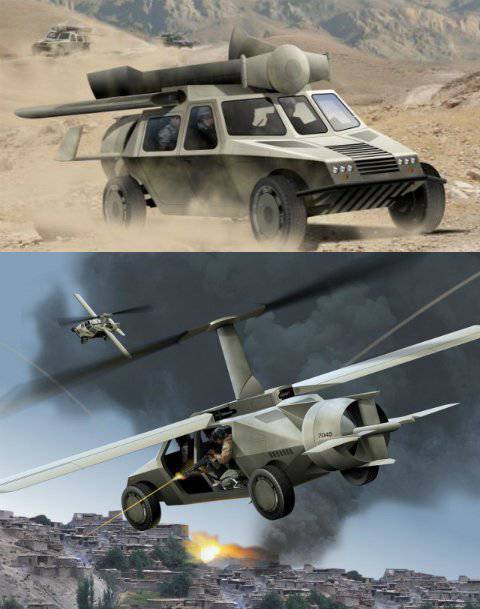 In the "DARPA" believe that the cost of such a flying armored car will be about one million dollars. If we compare prices, the cost of a regular "Humvee" is about 400 thousand dollars, and a light helicopter - 4 million dollars.
Note that in the British armed forces, the "flying jeep" served in the 40s of the 20th century, and in the American army, the "flying jeeps" was tested in the 50-60s.