By decision of the Moscow Garrison Military Court, the former Commander-in-Chief of the Ground Forces of the Russian Federation, General Vladimir Chirkin, was sentenced to five years in a strict regime colony for taking bribes on a large scale. Chirkin was taken into custody right in the courthouse and, on the basis of a court decision, was deprived of all state and departmental awards, as well as the rank of colonel general.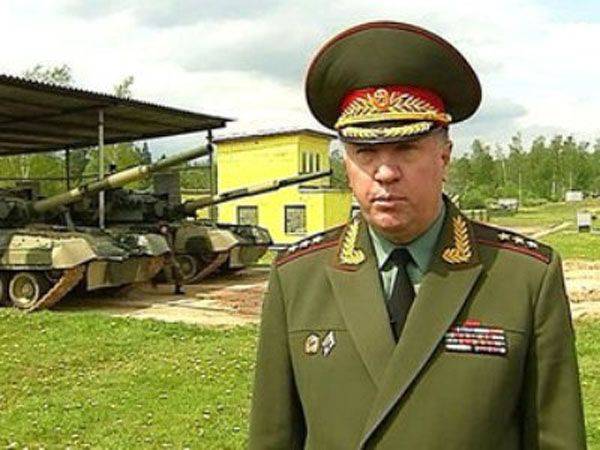 Chirkina was found guilty of accepting a bribe in the amount of 450 thousand rubles, which a high-ranking official at one time was given by a former soldier to receive a one-room apartment in Moscow. The apartment, as it turned out, relied on this retired soldier according to the law, but Chirkin said that "he could help in obtaining housing." Reports about it
RIA News
, adding that Chirkin promised to file a complaint against the court decision.
Chirkin, having many merits, could receive a suspended sentence, as legal experts say, but he refused to plead guilty to a corruption offense and refused to refund the amount of bribe received.
This is the most high-profile judicial decision (with a real deadline) in a corruption case related to a high-ranking official of the Ministry of Defense, of recent times.