The authorities of the United States of America believe that the militants of the so-called "Islamic State" have acquired chemical
weapon
and now apply it against the Kurds. American edition
The Wall Street Journal
writes that the militants of the IG "could find chemical weapons in Syria," hinting that the Syrian authorities did not completely get rid of weapons of mass destruction. A representative of the US administration said that "evidence was obtained that ISIS seized the prohibited chemical weapons."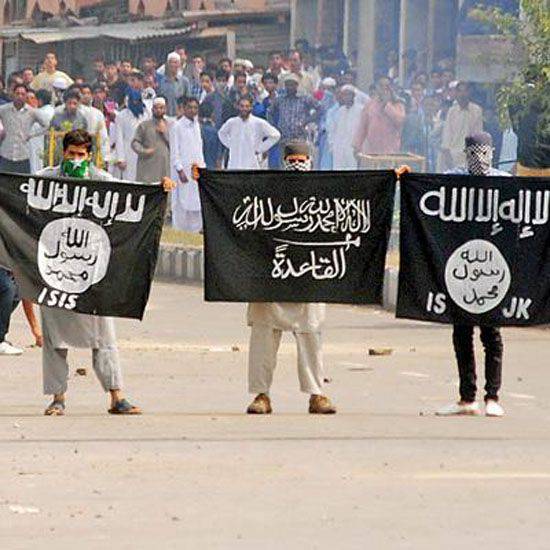 History
shows that as soon as the United States starts talking to anyone with chemical or biological weapons, a military operation is being prepared in the depths of the Pentagon. So, in particular, it was when Colin Powell shook the UN building with a test tube with washing powder, assuring everyone that these were anthrax spores found in one of the bombs in the warehouses of Saddam Hussein's army in Iraq. Is it necessary to assume that a follower of Powell will appear, who will demonstrate "irrefutable evidence" this time that ISIS acquired "chemical weapons" in the warehouses of the Syrian army already? ..
However, after some time, a representative of the US administration appeared again at the podium and declared that, according to American intelligence, the militants had received chemical weapons in Iraq. This is all the more interesting, given the fact that the United States "actively fought against the Hussein regime and its chemical weapons," but the chemical weapons themselves in Iraq were never found. It turns out that during the years of operation in Iraq, the US Army soldiers did not find weapons of mass destruction, but the ISIL militants found ... The remarkable logic of the White House, which is suffering from the desire to justify new and new costs of implementing military doctrine around the world.