Combat missile systems are ready for launch daily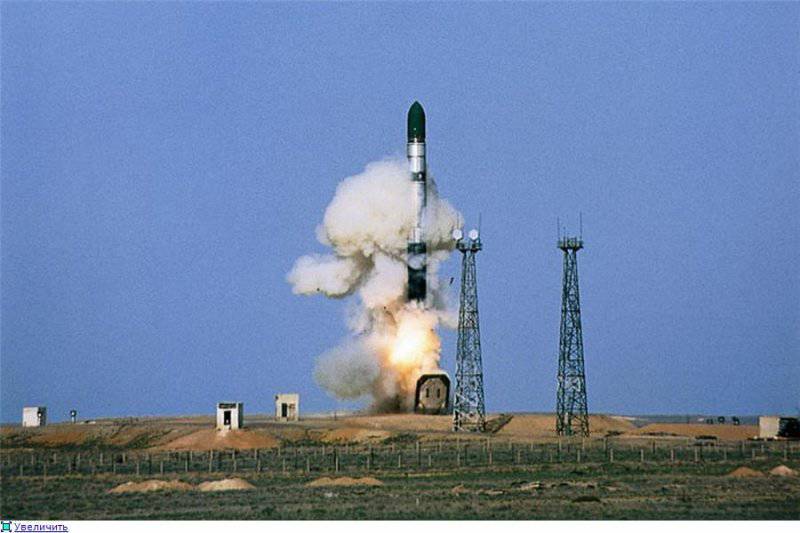 Almost all of the missile systems in service with the Strategic Missile Forces are ready for launching daily, said Commander of the Strategic Missile Forces, Lieutenant-General Sergey Karakaev. Reports about it RIA
News
.
"The required reliability and technical readiness indicators of the missile systems, determined by the President of the Russian Federation, are preserved, and at least 95% of missile systems currently in service with the Strategic Missile Forces are ready to launch missiles," Karakaev said at the conference of the Union of Veterans of the Strategic Missile Forces in Moscow-based Vlasikhe. .
According to him, the rocket regiments armed with the Topol mobile soil missile system will be gradually reequipped with the newest Yars mobile soil missile system equipped with the RS-24 ICBM with a divided head part.
"The extended work on extending the service life of the Topol missile system to 25 years will allow maintaining on-duty rocket regiments with self-propelled launchers of this type until the 2019 year, prior to their rearmament to the Yars mobile ground-based missile system," Karakaev said.
The commander said that the solution of the task of rearming the Strategic Missile Forces grouping to the fifth-generation stationary and mobile ground-based missile systems is connected, as before, with the continuation of the deployment of new Topol-M and Yars missile systems.
Earlier it was reported that the military personnel of the strategic missile forces will be checked on a lie detector. The Ministry of Defense decided to start a personnel check with this kind of troops. With the help of the latest technology, the command wants to protect the army from corrupt officials, alcoholics, drug addicts and mentally unstable individuals. For these purposes, 19 detectors and 61 thousands of tests have already been purchased.
Ctrl Enter
Noticed a mistake Highlight text and press. Ctrl + Enter